Comparative Disease Genetics and Animal Genetics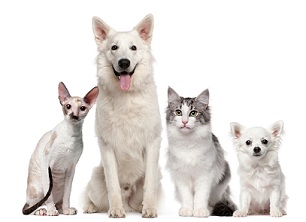 The sequencing of animal genomes now makes it increasingly possible to use molecular and genetic approaches to characterise disease and normal phenotypes.

A research programme in comparative and wildlife genomics was established in 1997. The primary research focus is to provide greater insight into human diseases through the identification and characterisation of genetic factors in complex conditions and phenotypes in companion animal species such as the dog, cat and horse. Such spontaneously occurring disease models often represent excellent homologues of human conditions. Conditions being investigated include autoimmunity (diabetes, Addisons, thyroiditis, peri-anal crohns disease [anal furunculosis], myositis, epilepsy, eczema and osteoarthritis).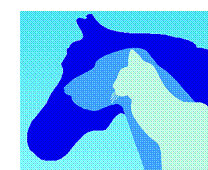 The majority of research is currently conducted in canine diseases in collaboration with UK and international veterinary schools using residual blood samples taken for routine pathology. A longstanding and collaboration exists with Veterinary Science at The University of Liverpool with whom we jointly manage The UK DNA Archive for Companion Animals.
Blaine Award 2009
Bill Ollier and Lorna Kennedy received the Blaine Award 2009 for their outstanding contribution to the veterinary profession's understanding of canine and feline genetics.
BMC Open Access Journal for Canine Genetics and Epidemiology