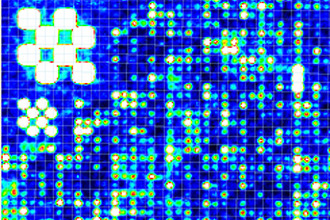 Who are we?
The Centre for Genomic Medicine represents an integrated and multidisciplinary grouping of clinical and basic scientists. The centre's overarching aim is to identify the genetic basis of both single gene and complex disorders. This includes studying the normal role of the genes and proteins that have been identified as well as understanding the functional consequences of pathogenic genetic variants.
Importantly, we aim to translate this research knowledge into healthcare benefits including improved diagnosis and management as well as ultimately into new treatment methods for the conditions investigated.
Our research
The interests of the centre focus on the following main areas:
Postgraduate opportunities
Apply for postgraduate research, studentships and postgraduate taught courses
Student perspectives

Videos: Genetic Medicine (MRes)
View: Why choose Genetic Medicine (MRes)?
Dr Bill Newman, Deputy Programme Director of the Genetic Medicine (MRes) at Manchester, explains how this hospital-based course offers interesting research options to its students.

Get in touch
Address, phone and email