People
Professor Suzanne Skevington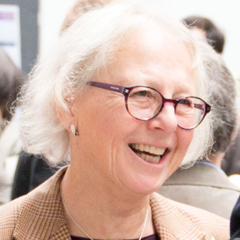 Suzanne Skevington holds a Project Diamond Chair in Health Psychology at the University of Manchester where she directs the International Hub for Quality of Life Research (IHQoLR). She was awarded a Fulbright Scholarship in 1995 when she was a visitor to the School of Public Health, Univ. of Washington, Seattle. She spent a semester as Academic Visitor at Univ. of Oxford (Public Health/Health Services Research) in 2004. As Chair of the Division of Health Psychology at the British Psychological Society, she attended Ministerial meetings in the Department of Health and 10, Downing Street
Suzanne's main research areas are in assessing quality of life and wellbeing, international health, health psychology and cross-cultural research.
She is currently interested in improving the assessment of subjective quality of life, and using these instruments in health care to benefit individual patients and assist staff.
She is also interested in health inequalities, following from work on ageing, education. gender and an international study of poverty and the quality of life in low- and middle-income countries (ESRC funding 2002-2007; £3.3m).
Dr Christine Rowland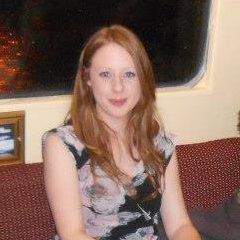 Christine is a post-doctoral research associate working with Professor Skevington on a range of projects relating to quality of life and health and helps to manage the day to day running of the IHQoLR.
Christine's specific research interests are in quality of life in palliative care, with a focus on family. She is also particularly interested in methodology and psychometrics.
Dr Chris Gibbons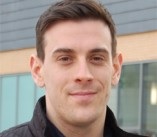 Chris is currently undertaking a NIHR Post-Doctoral Research Fellowship entitled "Adaptive Tests for Long-Term Conditions (ATLANTiC)". During this award Chris is working to develop a computer adaptive testing and feedback using the World Health Organisation Quality of Life scales at the Manchester Centre for Health Psychology - IHQoLR, alongside colleagues at the Psychometrics Centre, University of Cambridge and the University of Gothenberg. The ATLANTiC study will develop and test a novel method for the computerised administration of questionnaires in general practice which will be quicker, more accurate and more useful than current paper-based questionnaires.
Dr Nicola Gartland
Nicola completed her MSc in Health Psychology at the University of Leeds in 2008. Following this, Nicola stayed on at the University of Leeds to do her PhD, looking at the effects of personality on daily stress processes. This work focussed on Conscientiousness and aimed to determine whether the effects of Conscientiousness on the experience of daily stress may account for the fact that high Conscientiousness is associated with better health and longer life. This research involved collecting daily diary data and performing cortisol analysis. Nicola completed her PhD in 2012, after having a year out with her first baby.
After some more time out with her second baby, Nicola joined the Manchester Centre for Health Psychology as a research assistant in August 2014. She is currently working on a psycho-oncology project with Profesor Suzanne Skevington, which centres on quality of life.
Nicola is also working towards her BPS Stage 2 qualification in Health Psychology.
Currie Moore
Currie is a PhD student and recipient of a Medical Research Council Studentship and a Presidential Doctoral Scholar award. Her PhD topic is determining quality of life predictors in patients and their carers on renal replacement therapies. She is supervised by Professor Suzanne Skevington, Professor Alison Wearden, and Dr. Sandip Mitra.
She earned her MRES from the University of Manchester in 2013. Her Master's dissertation was the role of self-cannulation on decision-making and its impact on maintaining a normal life in home haemodialysis patients. Currie is originally from the USA and obtained her B.Sc. in Psychology from Furman University.