Neuroscience and psychology of sleep (NaPS)
Current interests in the lab fall into three main categories, consolidation of:
New book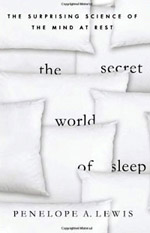 Media coverage
Techniques
We use PSG, fMRI and behavioural measures.
For further details, see: Facilities
PhD opportunities
We are looking for PhD students. See our general areas of interest (above) as well as formal PhD projects (via link below):
People in the group

See also: Undergraduate trainees
Lab alumni
Events
Weekly Journal Club
5.00 pm on Tuesdays, Room T1, Zochonis Building
Guest Lecture: Prof. Tim Rogers, University of Wisconsin
25 February 2015
Guest Lecture: 'Memory improvement through offline learning that continues with sleep' - Professor Ken Paller Northwestern University
4 December 2014
Guest Lecture: 'How do our brains respond to novel words' - Dr. Atsuko Takashima Donders Institute
10 September 2014
Guest Lecture: 'Sleep and Memory: Mechanisms and Caveats' - Dr. Lisa Genzel Edinburgh
29 January 2014
Facilities
We are the proud owners of a brand new two-bed sleep lab, complete with two full N7000 polysomnography (PSG) systems from Embla and a number of dedicated sleep-monitoring computers with full licenses to the latest Somnologica software.
Funding
Collaborators
The lab collaborates extensively with the
TEDx Talk