PACT-G study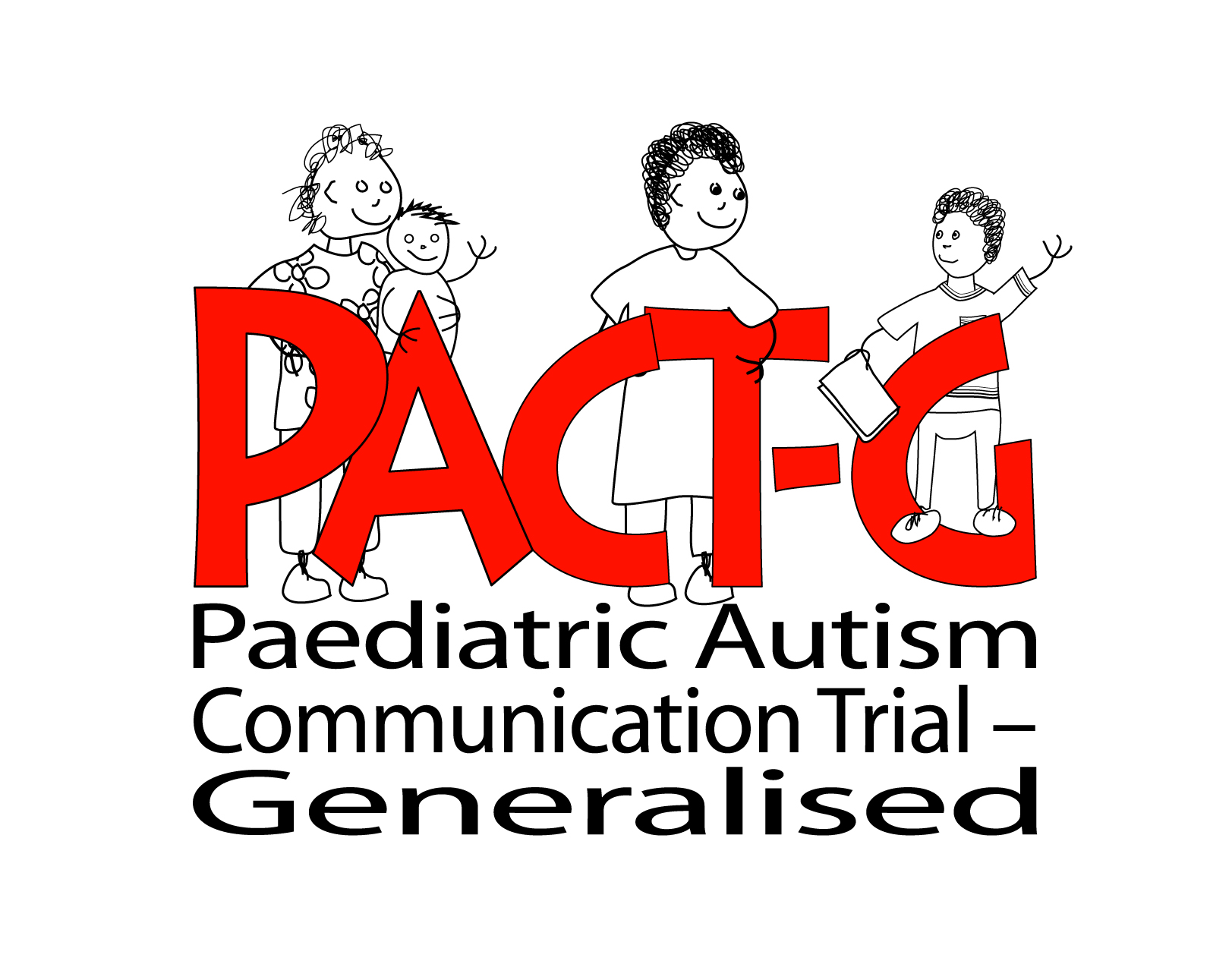 The PACT-G therapy:
Aims to improve the social communication of children with autism
Is developed from evidence based approaches
Individualised to each child
Delivered by Speech and Language Therapists
Play based
Sessions take place both at home and school to promote consistency and generalisation
Uses video feedback to help adults support the child's communication development
PACT-G
This study will investigate whether PACT-G therapy improves the social communication of children with autism. The therapy is delivered by experienced Speech and Language Therapists in the NHS and researchers across three universities will assess children before the therapy starts, at the end of therapy and finally around 4 months later; this will allow us to assess whether PACT-G therapy helps improve social communication. The study is sponsored by Central Manchester University Hospitals NHS Foundation Trust and will run until the end of 2018 recruiting families in the north-east and north-west of England, and London.
The PACT-G trial office
You can contact the trial office at any time. Please email us at PACT-G@manchester.ac.uk or call us on 0161 275 5969 or 0161 306 7967. We are located at The University of Manchester in room 3.316 Jean McFarlane Building.
PACT-G funding
The PACT-G project is funded by the Efficacy and Mechanism Evaluation (EME) Programme, an Medical Research Council and National Institute for Health Research partnership. We have received almost £1.7 million to run this important study; we also receive additional funding from the Department of Health to support delivery of the therapy in the NHS.
Media
Read the NIHR's recent press release about PACT-G here. Latest January, 2017 news here. Latest news (May 2017) Winner of 'Outstanding Benefit to Society Through Research' award at The University of Manchester's Making a Difference for Social Responsibility awards for early parent-mediated intervention in autism, and its impact on families of children with autism. Latest news (June 2017) another award for PACT! Latest news (February 2018) Professor Jonathan Green was awarded the NIHR Senior Investigator Award. Further news about Professor Green's NIHR Award here.