About us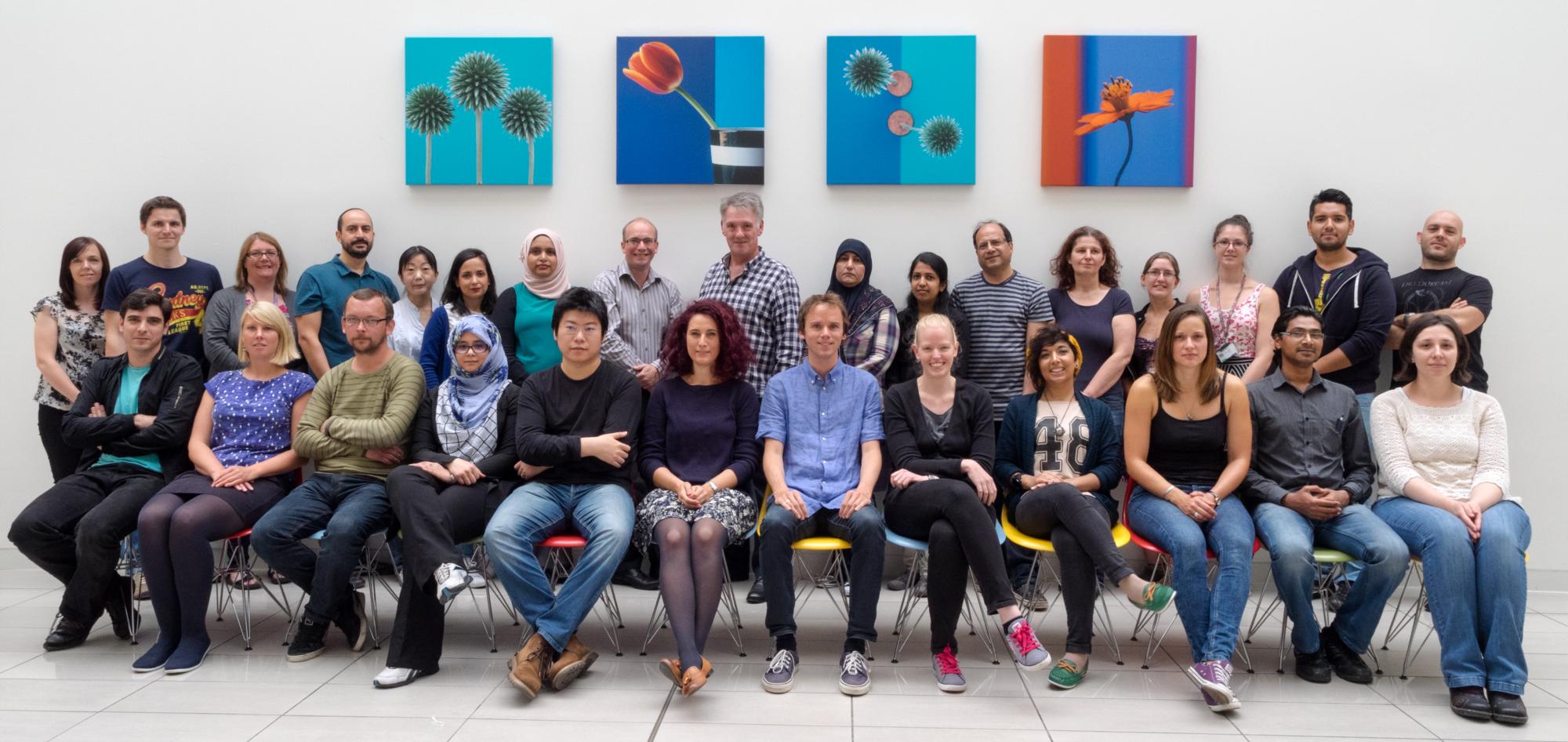 The Manchester Fungal Infection Group (MFIG) is a new international centre of excellence for fungal infection biology and translational antifungal research at the University of Manchester. It is integrating its research with that of clinicians and industry.
Principal Investigators
Nick Read is a Professor of Fungal Cell Biology at the University of Manchester (UoM) and Director of the Manchester Fungal Infection Group (MFIG). He has more than 36 years of experience in fungal cell biology and has published over 130 papers. His current research interests are: (1) fungal calcium signalling; (2) fungal cell networks; and (3) antifungal peptides. The main experimental systems that his group works on are Aspergillus fumigatus, Neurospora crassa and Fusarium oxysporum. Much of their research involves analysing living cells using a wide range of advanced imaging techniques and quantitative measurements and screens involving high throughput, multiparameter, live-cell assays. His group is integrating these live-cell techniques with genetical and physiological studies, with emphasis on interdisciplinary research and systems biology.
Nick is currently President Elect of the British Mycological Society (BMS), Chair of the Fungal Biology Research Committee of the BMS, Vice President of the International Mycological Association and is a committee member of the Life Sciences Section of the Royal Microscopical Society.
Elaine Bignell is a Reader in Applied Mycology at the University of Manchester (UoM) and Deputy Director of the Manchester Fungal Infection Group (MFIG). Elaine has more than 20 years of experience in molecular genetic manipulation of model and pathogenic fungi and has worked extensively on transcriptional and post-translational regulation of fungal pH signalling.
Since 2000, initially funded as an MRC New Investigator, Elaine has developed murine models of invasive fungal infections and used them to identify fungal processes critical to mammalian infection, including the first and only in-host transcriptomic profiles of Aspergillus fumigatus pathogenic activities.
Current research programmes include mechanistic aspects of calcium-mediated signalling in A. fumigatus and structure-function analysis of a pH-responsive molecular switch required for fungal virulence. Elaine is a member of the BBSRC Pool of experts, and a member of the Fungal Education and Outreach, and Fungal Biology and Research, Committees of the British Mycological Society.
Jorge Amich is an MRC Career Award Research Fellow at MFIG. Jorge has over 10 years experience investigating Aspergillus fumigatus virulence factors and host-pathogen interactions.
In previous projects he identified several fungal virulence attributes, ranging from micronutrient acquisition transporters, essential transcriptional factors and key metabolic processes for fungal viability. In addition, he has investigated in vivo host-pathogen interactions in several models of immunosuppression, particularly after hematopoietic cell transplantation.
Current research focuses on the identification (host-transcriptomics) and mechanistic understanding of relevant sulphur-related metabolic processes which can be targeted for the development of antifungal drugs.
Paul Bowyer is a Senior Lecturer in Molecular Mycology at MFIG. Paul has worked on the molecular biology of fungal pathogens for more than 20 years with publications, respectively in Science and Nature, on saponin detoxification in phytopathogens and sequencing of the A. fumigatus genome.
Alongside Dr Mike Bromley, Paul has developed a complete transcription factor knockout set for A. fumigatus, and parallel fitness and high throughput insertional mutagenesis methods. He has also performed extensive genome sequencing and SNP analysis of A. fumigatus isolates for use in analysis of drug mode of action and resistance studies.
He has established several bioinformatics pipelines on the University of Manchester CSF 4900 core cluster that allow direct comparison of fitness from next generation sequence tags (bespoke Perl), standardised SNP calling and genome assembly (BWA-mpileup, SNPSift/SNPEff) and statistical RNAseq analysis (EDGER, DESEQ). He has co-founded the immunotherapeutics company Alergentica SL and served on the scientific board of the fungal diagnostics company Myconostica Ltd. (purchased by Lab21 in 2012).
Mike Bromley has over 15 years of experience in medical mycology research. He works on the mechanistic basis of fungal pathogenicity with the translational emphasis of developing novel antifungal agents. Whilst working for F2G Ltd, a University of Manchester spin-out company, Mike made a major contribution to the identification of potential drug targets in A. fumigatus and to advancing these discoveries through target validation to drug development.
His research team discovered and exploited mobilisable genetic elements in A. fumigatus which facilitated discovery of numerous essential genes. Several gene products have subsequently been validated as novel drug target candidates against which Mike and collaborators at F2G Ltd have developed high-throughput inhibitor screens, revealing novel, now patented, inhibitors.
Mikes team has also developed high-throughput gene replacement strategies for A. fumigatus and chemical genetic screens to identify the mechanism of action of antifungal agents. Mike is currently the co-ordinator of a 6.1M FP7 collaborative research program (NOFUN: www.nofunproject.org) taking novel antifungal compounds from hits to clinical trials.
References:
Denning DW, Bromley MJ (2015) How to bolster teh antifungal pipeline. Science 347 (6229): 1414-1416
Namvar S, Warn P, Farnell E, Bromley MJ, Bowyer P, Herrick S (2014) Aspergillus fumigatus proteases, Aspf 5 and Aspf 13, are essential for airway inflammation and remodeling in a murine inhalation model. Clin Exp Aller. doi: 10.1111/cea.12426
Smith N, Bromley MJ, Denning DW, Simpson A, Bowyer P (2014) Elevated levels of the neutrophil chemoattractant PPBP in macrophages from individuals with chronic and allergic aspergillosis. J Infect Dis. doi: 10.1093/infdis/jiu490
Bromley MJ, Muijlwijk G, Fraczek MG, Robson G, Verweij PE, Denning DW, Bowyer P (2014) Ocurrence of azole-resistant species of Aspergillus in the UK enviroment. J Glob Antimicrob Res. doi: 10.1016/j.jgar.2014.05.004
Fraczek MG, Bromley MJ, Buied A, Moore C, Rajendran R, Rautemaa R, Ramage G, Denning DW, Bowyer P (2013) The cdr1B efflux transporter is associated with non-CYP51A mediated itraconazole resistance in Aspergillus fumigatus. J Antimicrobial Chemotherapy 68 1486-96
Rizzetto L, Bromley MJ, Gut M, Bowyer P, Cavalieri D (2013) Strain dependent variation of immune responses to fungi and the definition of pathogenic species. PLoS One 8:e56651