Public engagement
Manchester Skin Research is committed to sharing its passion for science!
We believe we not only have a duty to explain our research and its implications, but that interactions with local communities can enrich the work that we do.
Examples of our engagement activities
Our engagement activities are varied. Members of the team regularly visit local schools to chat about skin health, or to discuss different career routes into science research. During the summer months the group host a variety of events to promote a 'sun safety' message, and contribute to the annual Manchester Science Festival - last year holding a 'secrets of the skin' stall at the Science Spectacular event.
The first Manchester Psoriasis Shout Out was held in April 2014. The team's aim was to get people talking about the skin condition, and to bring psoriasis patients together with professionals working in the field of psoriasis management and research. The week-long festival of activities included new project launches, dedicated patient events and even a fashion show! More information on the Psoriasis Shout Out initiative can be found on the website
Public engagement activities gallery
A selection of photographs from public engagement events attended by staff at The Dermatopharmacology Unit
Health and Safety Engagement Week 2012
Raising sun safety awareness at Health and Safety Week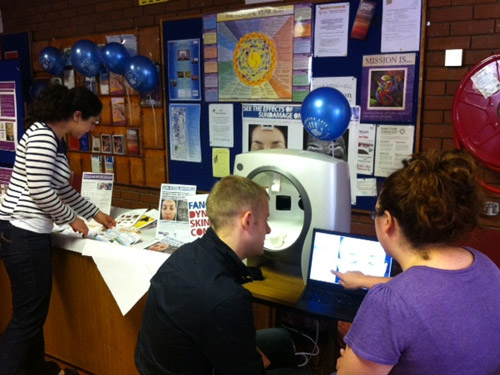 Manchester Science Spectacular 2012
Skin research scientists demonstrate the effectiveness of sun cream with UV reacting beads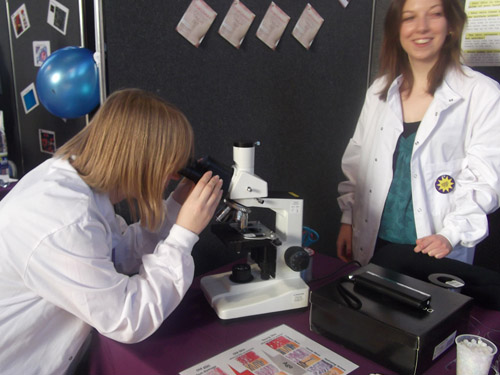 Psoriasis Awareness Week 2012
Members of the team raising awareness of the skin condition at Salford Royal NHS Foundation Trust Hospital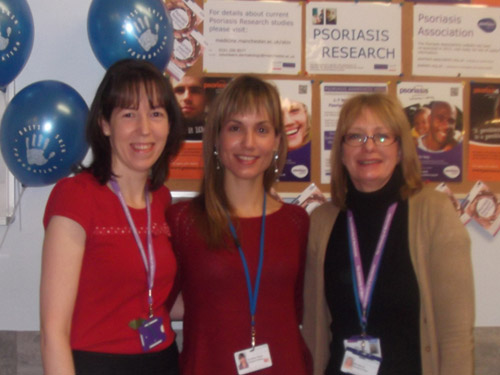 Science Spectacular' Manchester Science Festival 2011
Members of the team at Manchester Science Festival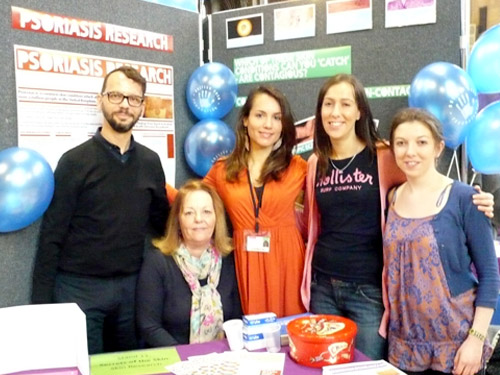 Sun Awareness day at Manchester Museum 2011
Members of the team with Boots' Sunshine Sam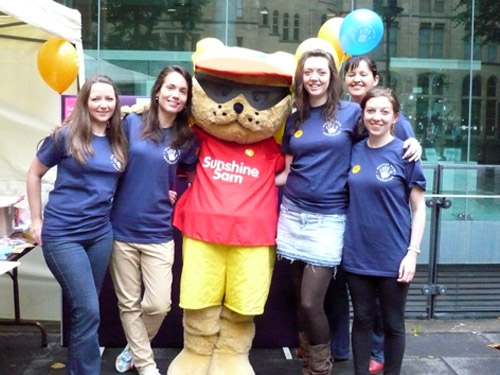 The British Association of Dermatologist's mole check roadshow 2011
Professor Griffiths with representatives from BAD and LaRoche-Posay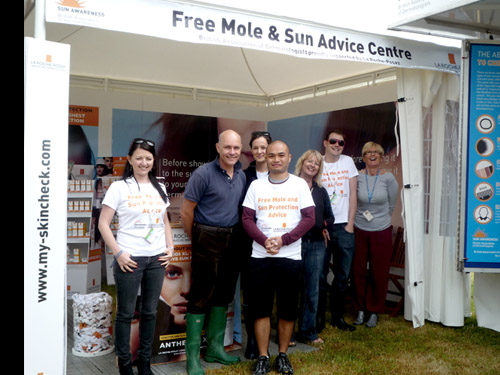 Visit to West Indian Community Centre, Moss Side 2011
Members of the group visited the centre's community group to chat about skin health issues and our ethnicity study