About us
The Centre for Radiotherapy Related Research (RRR) was established in 2007 by the Manchester Cancer Research Centre (MCRC), to develop an internationally leading multi-disciplinary research group of University of Manchester academics and Christie Hospital researchers.
The Centre comprises of research groupings with three cross-cutting themes: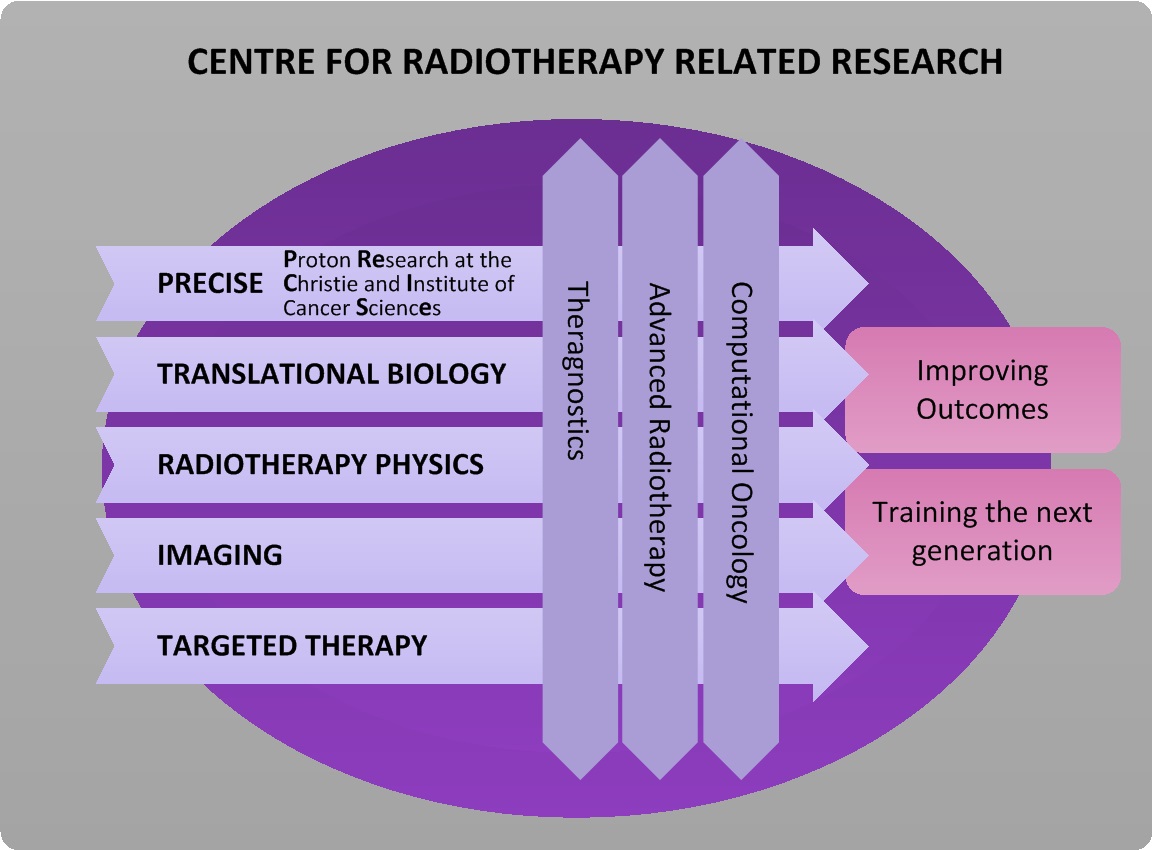 Academic staff from the Institute of Cancer Sciences are:
* indicates joint post with the Christie
The academic group links to clinical oncologists and medical physicists and engineers at the Christie NHS Foundation Trust to form the largest multidisciplinary group in radiotherapy research in the UK. At the Christie there are 40 dedicated clinical research leads in each tumour site. Likewise, members of Christie Medical Physics and Engineering (CMPE) and radiographers provide leadership on new technologies and clinical radiotherapy development. RRR is also underpinned by high quality University of Manchester biological and physical scientists. Members are based at the Christie NHS Foundation Trust, the CRUK Manchester Institute (CRUK MI), Wolfson Molecular Imaging Centre (WMIC) and on the main campus of the University of Manchester.
Clinical leads for the Christie-based RRR group are either staff or honorary staff within the Institute of Cancer Sciences. University of Manchester group leaders are:
Research leads within the Christie Hospital who interact with the group include: