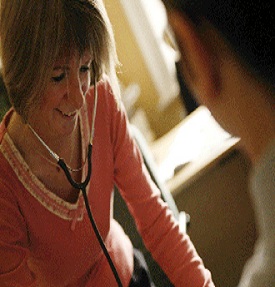 Who are we?
Aims
Our aims are to:
deliver high quality research to inform the development of primary health care
communicate research findings to promote the development of evidence-based primary health care
deliver high quality education and training to support primary health care research and development
About the centre
The Centre for Primary Care is acknowledged internationally to be one of the UK's leading research centres for policy research in primary care.
The Centre for Primary Care is a founder member of the prestigious NIHR School for Primary Care Research, a collaboration of 8 leading primary care departments in England.
The Centre makes a major contribution to the:
The work of the Centre is supported by a truly multidisciplinary staff including general practitioners, psychiatrists, sociologists, psychologists, statisticians and health services researchers.
The Centre also aims to support and promote the involvement of patients and the public in health research, through our Patient and Public Involvement Group PRIMER.
Our research
Research in the Centre is organised around three themes of high relevance to the delivery of care in the UK and internationally:
Quality and safety – with a focus on quality indicators and quality improvement, patient safety, and the role of incentives
Health policy, politics and organisation – with a focus on commissioning and contracting in the NHS and on the organisation and delivery of services
Long-term conditions – with a focus on multimorbidity and mental health, health technology assessment, and patient health and illness experience
The Centre for Primary Care also places a major emphasis on advancing Research Methodology
Twitter
Blog
'Everest' plus an 'extra mile'!

Written by Sarah Croke on behalf of the Centre for Primary Care Green Impact Team Members of the Centre for Primary Care (CPC) climbed 'Everest' again this year, successfully completing another 'Take the Stairs' campaign. In February, they adopted the National Institute for Health Research's (NIHR) 'Going the Extra Mile' message giving themselves a fifth week to […]

Sustainable travel to work campaign

Reinis Jones Building on the success of the previous 'Take the Stairs' challenge, members of the Centre for Primary Care (CPC) were encouraged to take part in a 'Sustainable Travel to Work' campaign. This was organised by the CPC's Green Impact Team and run during June 2016. The aim of the campaign was to promote […]

Hulme Garden Centre tour

Reinis Jones As Spring has sprung, our Green Impact team themed lunch in May involved spring planting, this year focusing on herbs. We brought in various seeds and used remnants from the previous year's gardening themed event to create a CPC indoor herb garden! At our last year's event (focussing on making our office space […]
News