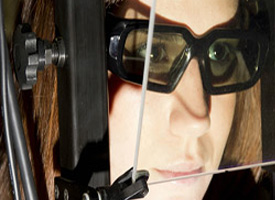 Who are we?
The Centre for Ophthalmology and Vision Sciences encompasses ophthalmology and vision and audiology and deafness research.
These groups are linked through a shared ambition to provide more effective treatments and preventive strategies for sensory deficits.
Our research
Our research encompasses ophthalmology/vision sciences and audiology/deafness/hearing sciences.
Both groupings engage in internationally competitive research and hold substantial MRC funding.
Postgraduate opportunities
Apply for postgraduate research, studentships and postgraduate taught courses
Get in touch
Address, phone and email