Health psychology practice
Health Psychology Practice in Manchester
Many MCHP members work closely with health professionals to directly influence practice, such as through consultancy, teaching and training, or specialist supervision to health professionals and trainee psychologists.
Some also do face-to-face health psychology therapeutic work, either helping people to change their behaviour by stopping smoking, or helping people manage long-term health conditions. Members of our group work to support people to manage psoriasis, inflammatory bowel disease, chronic pain and obesity amongst several conditions.
Manchester Health Psychology Practitioner Skills Group
The Manchester Health Psychology Practitioner Skills Group was formed by MCHP members in Spring 2017 to help stage 2 trainees and qualified health psychologists from Manchester and across the North-West to gain new practitioner health psychology knowledge and skills, access health psychology peer supervision, and gain opportunities for therapeutic skills practice and feedback.
We meet monthly and practice key skills together. These include Cognitive Behavioural Therapy formulation skills, Motivational Interviewing skills, Acceptance and Commitment Therapy exercises, or practice in group facilitation. We also discuss issues relating to professional practice and share new papers, guidelines and resources related to our practice. We have links with other groups of health psychologists and with NHS services and clinical teams.
If you are a stage 2 trainee or qualified health psychologist who has had some training in MI, CBT, ACT or other therapeutic approach relevant to health psychology practice and you'd like to maintain and develop your practitioner skills in our group, we'd like to hear from you! We currently meet regularly in Manchester on the first Tuesday of every month, from 5pm to 7pm.
We can also offer training and supervision for other teams and organisations in Motivational Interviewing and other applied health psychology skills.
For more information, please email Anna Chisholm (anna.chisholm@liverpool.ac.uk) or Holly Martin-Smith (Holly.MartinSmith@srft.nhs.uk).
CPD Workshop: Motivational Interviewing skills
24th October 2019
The Manchester Centre for Health Psychology Practitioner Skills Group hosted Professor Christine Bundy from Cardiff University for an evening of advanced Motivational Interviewing skills practice.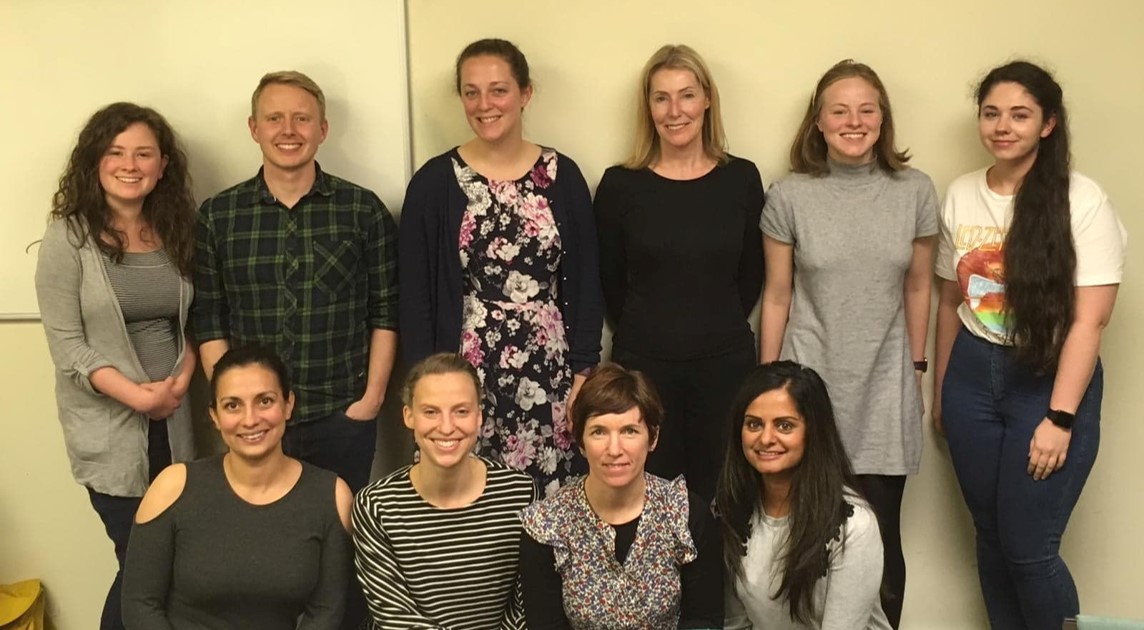 27th June 2018
The Manchester Centre for Health Psychology Practitioner Skills Group hosted a one-day CPD workshop on Wednesday 27th June for psychologists, trainee psychologists and other trained mental health professionals (e.g. IAPT workers) who currently work therapeutically to support people with physical health conditions to manage their health and wellbeing.
Delegates gained knowledge and practical skills in applying the psychology of health and illness to support people with long-term conditions, in workshops led by two expert visiting Health Psychologists: Professor Rona Moss-Morris, Head of Health Psychology at Kings College London, and Dr Hannah Dale, Health Psychologist in NHS Tayside and Health Psychology Tutor at NHS Education for Scotland.
Workshop 1: Integrating health psychology models and CBT for facilitating adjustment to long-term conditions
Workshop 2: Integrative approaches to formulation and behaviour change
See the flyer below for more information about the event. We hope to run more events in the future so keep an eye on this page and on Twitter: @manhealthpsych