MCHP blog
24th October 2019
The Health Psychology practitioner skills and supervision group were delighted to have Prof Chris Bundy deliver one of our skills sessions last month. The session was based on how we can integrate MI into Health Psychology practice, with Chris offering useful tips based on her expertise, particularly around how to establish trust within the therapeutic relationship (e.g. including taking time to understand where the patient is, using new language in reflections to help patients name their emotions, being mindful that differing agendas can impede progress). The group took part in a brief reflective listening skills practice, whilst Prof Bundy listened in and provided feedback, noting the advanced practitioner skill of using language the person is not using but in a way they understand. For me, the strongest messages I took from the session are the importance of fluidity in the use of MI along with other therapeutic tools, bearing in mind the impact that social context can have on the individual, and basing feedback a high level of support and challenge to support change. The group would like to extend their thanks to Chris Bundy for taking the time to come along and sharing her experiences with the group today.
Clare Robinson - Blackpool Teaching Hospitals NHS Foundation Trust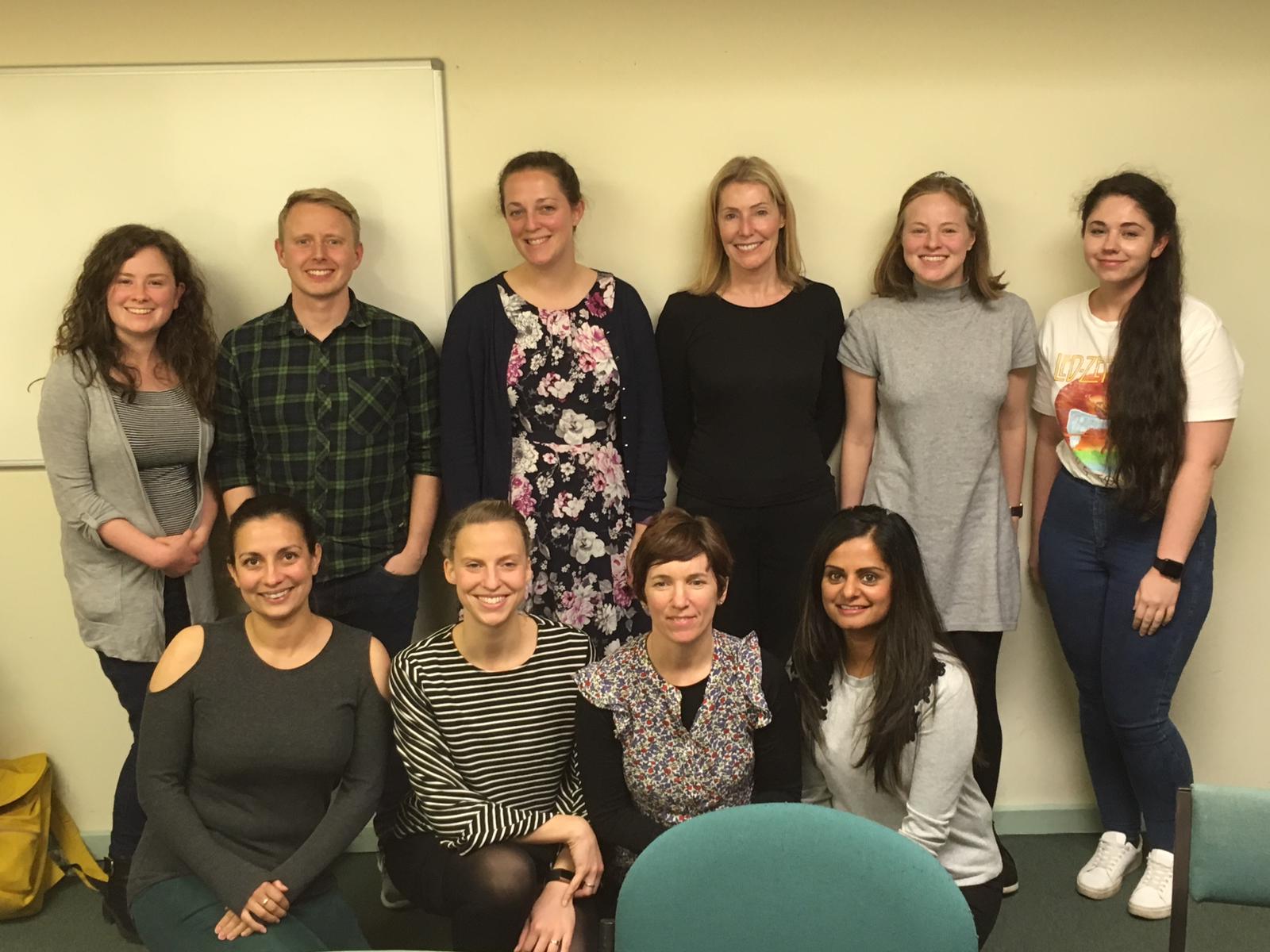 30th August 2018
Last week 14 of our staff and students from the Manchester Centre for Health Psychology (MCHP) travelled to Ireland for the 32nd annual conference of the European Health Psychology Society (EHPS). MCHP was well-represented and we seemed to make a good impression on the other conference delegates, with both the quality of our work and the sheer number of Manchester-based attendees!
On day one, Rachael Powell, Kiera Bartlett and Elaine Cameron gave presentations on decision-making for people offered bone-anchored hearing aids; views of people with type 2 diabetes about a messaging system to help with adherence to medications; and an evaluation of how well plans for a national diabetes prevention programme matched best-practice clinical guidelines.
The second day saw five more MCHP presentations and two poster presentations. In the morning Nia Coupe presented her qualitative research on tailoring lifestyle interventions for low socio-economic populations, and Alison Wearden took part in a lively roundtable discussion about theories and methods for understanding fatigue. After lunch our MCHP presenters went head-to-head in parallel sessions, with David French presenting on the development of guidelines for reducing bias in randomised trials due to participants reacting to being measured, while Lucie Byrne-Davis and Jo Hart discussed methods for helping non-psychologists identify health professional behaviours that need to change and methods for live-coding educational interventions using the behaviour change technique taxonomy. To round off the day, Hannah Long and Steph Lyons presented their PhD research on the development of brief messages to support medication adherence in people with type 2 diabetes, and working with health professionals to support women with a body mass index of over 30 to breastfeed.
MCHP delivered their final four presentations and two poster presentations on the Friday, with Jack Benton giving a talk on the development of an observational tool for measuring physical activity and wellbeing in urban green spaces and Alison Wearden discussing the relationship between distress in significant others and psychological symptoms in persons recently diagnosed with dementia. In the afternoon Christine Rowland talked about a census survey on the effect of providing end-of-life care on family caregiver's wellbeing and Lucie Byrne-Davis discussed influencing health practice through co-development. This was followed by a poster session in which Tracy Epton presented her work on a review of systematic reviews of the effectiveness of psychosocial interventions delivered by health professionals for weight management, and Kim Dienes discussed her research on the effect of social support behaviours on cortisol reactivity to an acute stress task.
As you can see, our group delivered oral and poster presentations on a huge variety of topics including a wide range of methods and study populations. We really showcased the diversity of expertise we have here at the Manchester Centre for Health Psychology, and we're extremely proud of all of our presenters!
The team hosting the conference at National University Ireland, Galway (NUIG) did a fantastic job planning and managing this massive conference, jam-packed with the latest theoretical and methodological advances, and supported by international experts in health psychology. We're looking forward to showing off even more of our fantastic research from Manchester Centre for Health Psychology at the next EHPS conference in Dubrovnik, Croatia in 2019!
More information about the conference, including the scientific programme and abstract book, is available here: https://ehps.net/2018/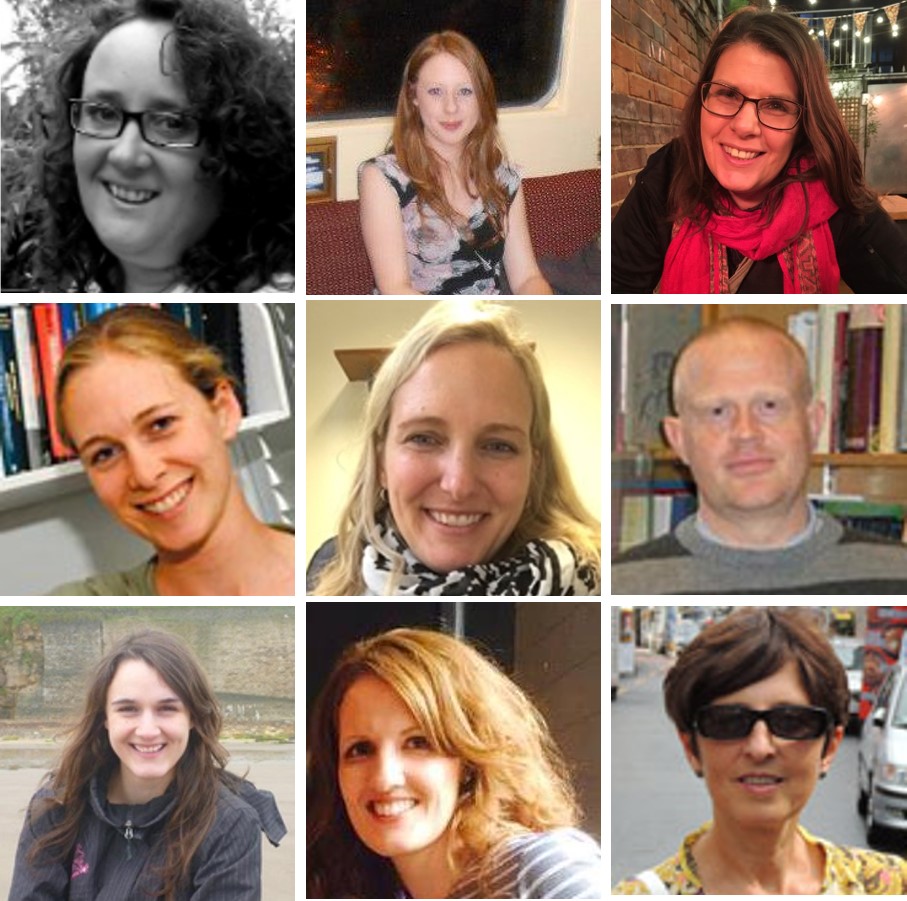 Some of our conference attendees who took our fantastic MCHP research to Galway and an international audience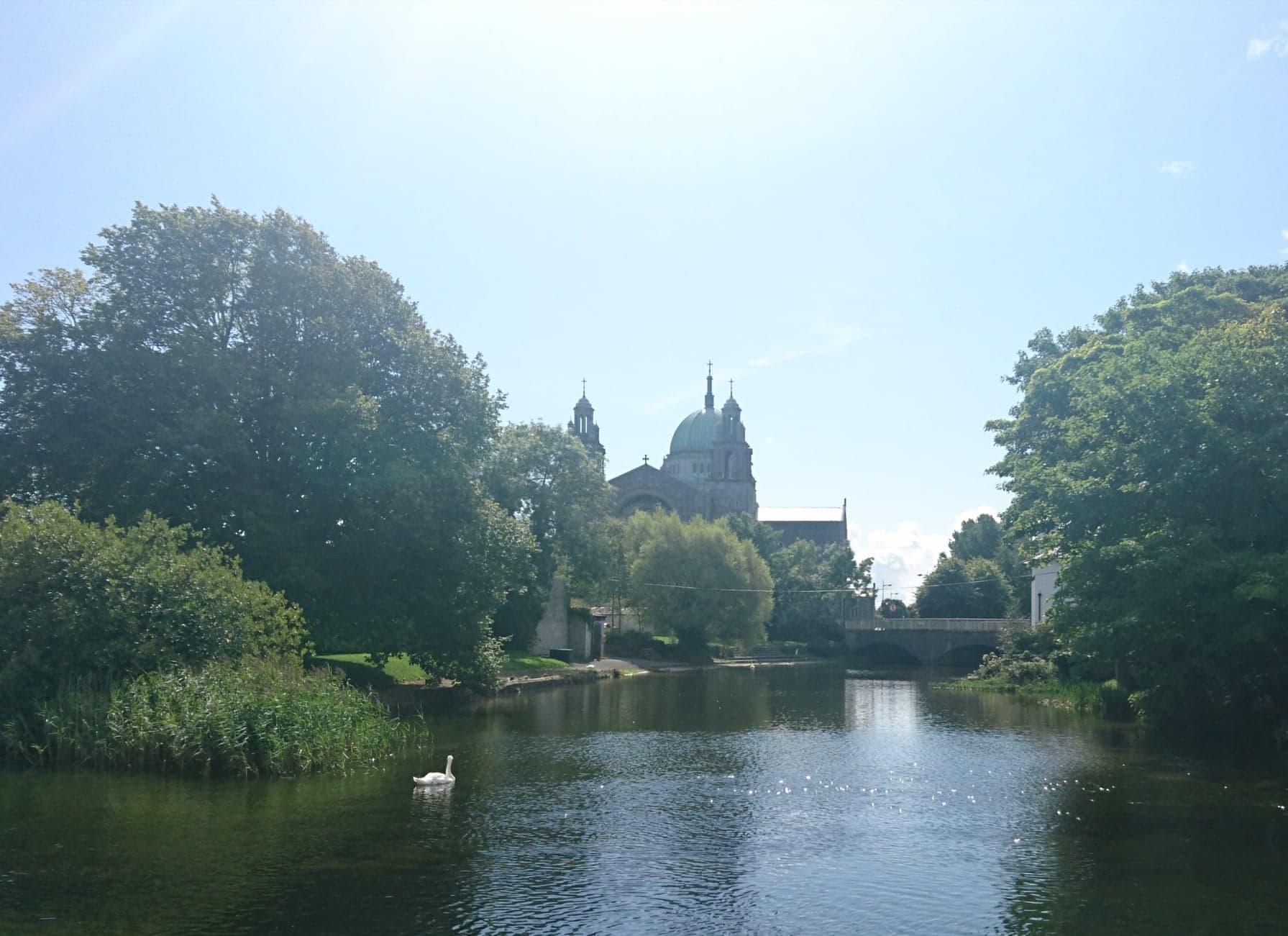 Beautiful Gaway - a fantastic setting for a fantastic conference!
Evaluating a national Type 2 Diabetes prevention programme
20th July 2018
MCHP members Prof David French, Dr Elaine Cameron, and Rhiannon Hawkes are working as part of the DIPLOMA research team here at the University of Manchester to evaluate NHS England's "Healthier You" type 2 diabetes prevention programme. Our small team is investigating the behaviour-change content of this intervention and the fidelity of the programme design, staff training and intervention delivery to the desired service specifications.
The DIPLOMA patient and public involvement group and Dr Caroline Sanders have produced a fantastic animation explaining the different aspects of our evaluation. View the video on the
NIHR CLAHRC Greater Manchester YouTube channel
.
You can also learn more about the evaluation on the DIPLOMA project page.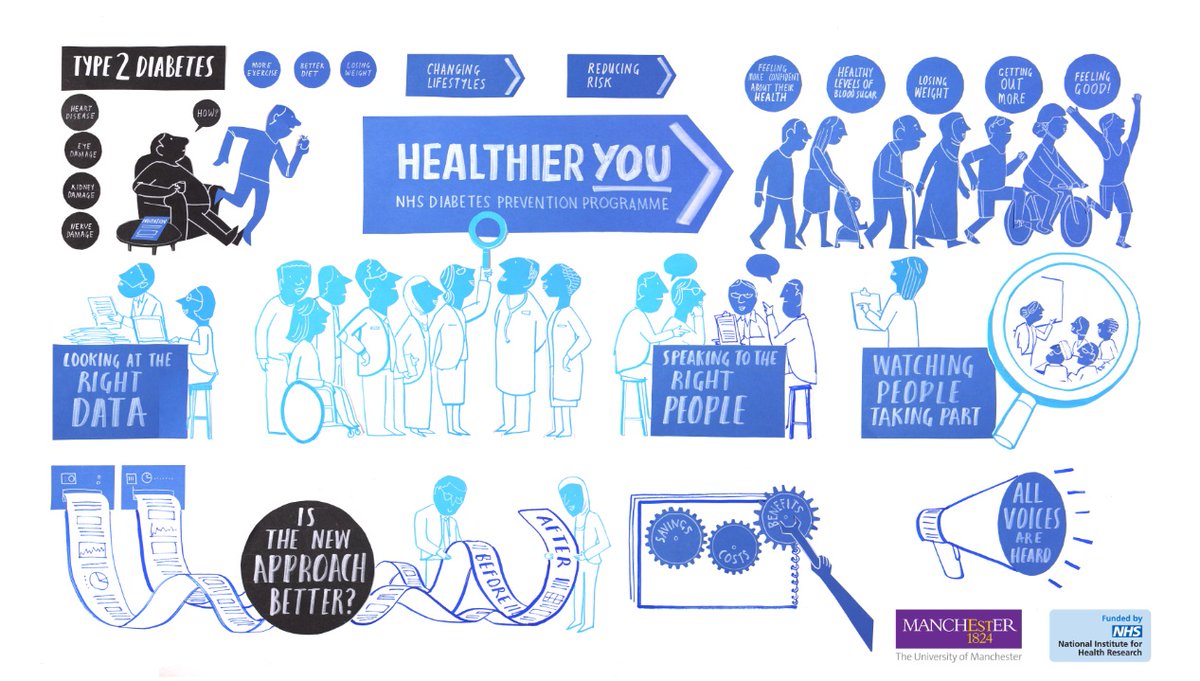 "Health Psychology approaches for working with people with long-term conditions"
19th July 2018
By Jacqueline Lavallée and Laura Howells
On 27th June 2018 the Manchester Health Psychology Practitioner Skills Group held a workshop for people using health psychology approaches when working with individuals with long-term health conditions. This event was very popular and delegates were engaged in discussions throughout the day despite the searing heat and broken air conditioning! Delegates included IAPT practitioners, clinical psychologists and trainee and qualified health psychologists. It was great to see such a mix of expertise all in one room with the ultimate aim of improving psychological treatments for individuals with long-term conditions. Professor Alison Wearden welcomed the delegates and explained that the Centre for Health Psychology was delighted to be supporting the Manchester Health Psychology Practitioner Skills Group who enable and develop skills for practicing health psychologists.
Following the introduction to the workshop and the delegates, it was time to begin our workshop and Professor Rona Moss-Morris delivered the morning session: 'Cognitive behavioural therapy for long-term conditions with co-morbid anxiety and/or depression'. Rona began her session by explaining how important it is for practitioners to understand how the individual conceptualises anxiety and depression as this will impact on the treatment provided. Within this approach the BioPsychoSocial model is vital and taking a health psychology perspective we are able to link this to theories of behaviour change (e.g., Self-Regulatory Common Sense Model, Theory of Planned Behaviour). The delegates engaged in a number of group work activities to practice including exploring the biological, psychological and social aspects of a case study of an individual with diabetes. Finally, we discussed the importance of understanding individuals' illness beliefs and how all of this information can be used to populate a model of adjustment to long-term conditions.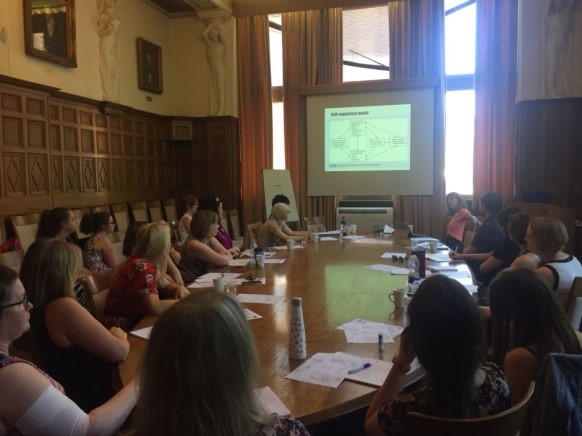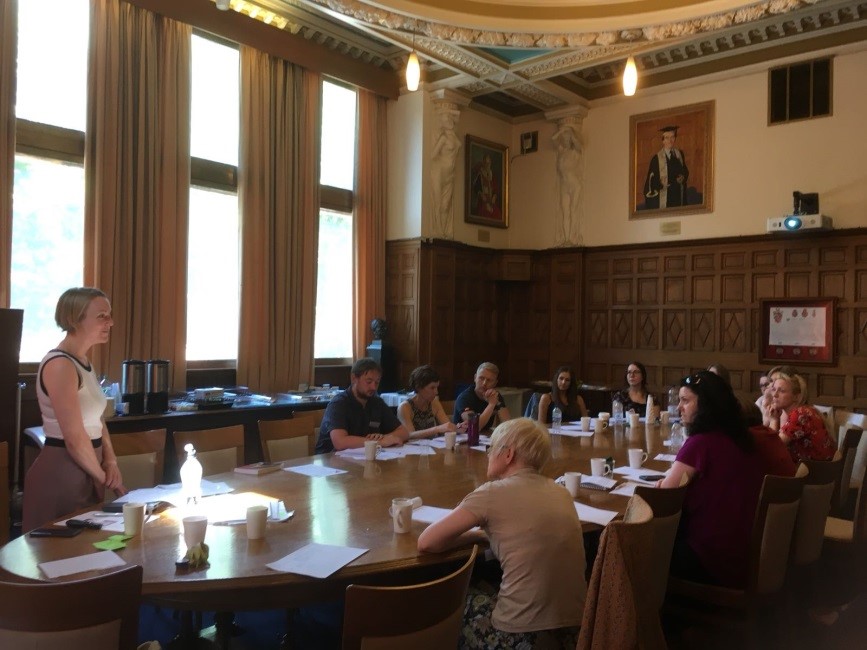 Workshop leaders Rona Moss-Morris (L) and Hannah Dale (R)
Once Rona's session had finished we broke for lunch and some fresh air before our afternoon session with Dr. Hannah Dale: 'Integrative approaches to formulation and behaviour change'. Hannah explained that despite great advances in our understanding of behaviour change in the field of health psychology, behaviour change formulation tools are limited. During the afternoon we covered a number of different tools where behaviour change concepts were integrated into the formulation and discussed how we would conduct assessments in order to populate our formulation sheet. Again, each delegate practiced developing a formulation using a case study and we discussed this as a group. Finally, Hannah explained how health psychology techniques and models can assist with developing a formulation for individuals. We discussed the common techniques used by Health Psychologists such as those from motivational interviewing, acceptance and commitment therapy, cognitive behaviour therapy and behaviour change techniques.
Finally, our key learning points from the day included:
The importance of language when working with individuals with long-term conditions and how our language can impact on the level of engagement demonstrated by the individual.
To keep long-term conditions as part of the formulation process and to use a framework that provides structure and can be understood by the individual.
To explore adjustment to long-term conditions in more detail with individuals.
It is vital that we have integrated services that incorporate the multidisciplinary team. Today was one step towards achieving this and we hope to be able to have another workshop like this again soon. Sharing experiences and learning is an important component of our professional practice.
Thank you to all those who attended and those involved in organising and delivering the workshop. Also we would like to thank the Manchester Centre for Health Psychology for their support and financial contribution to the workshop.
And after all of our hard work we ended the day with a relaxing drink in the sun…!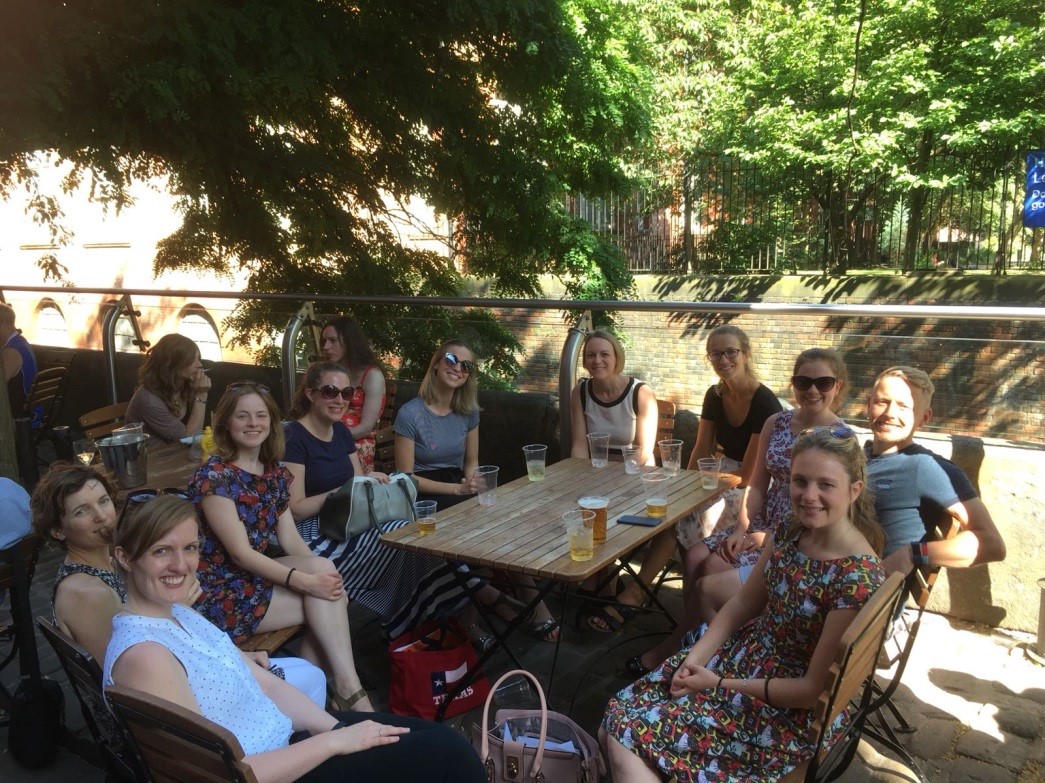 11th July 2018
Last month Dr Tracy Epton presented her research at the Manchester Centre for Health Psychology seminar series, discussing "The importance of exploring the effect of individual behaviour change techniques on behaviour: Goal setting as an example."
Recent studies have identified 93 different techniques used to help people change their behaviour and have organised them into a 'taxonomy' of categories. However, this taxonomy doesn't tell us which behaviour change techniques are effective and because interventions often include multiple techniques it is difficult to tell which are the 'active ingredients' when interventions are successful. One way to find out which techniques are effective is to look at studies comparing interventions and control conditions that are identical except for one target technique. Using meta-analysis it is then possible to quantify the effect of individual techniques, identify the circumstances under which the BCT is most effective, and identify for whom the BCT is most effective. This method also allows theories to be tested and highlights gaps in the literature. To illustrate this process, Dr Epton discussed research on the technique 'Goal Setting'.
You can watch Dr Epton's seminar on the MCHP YouTube channel.
And you can browse Dr Epton's presentation slides for this seminar on SlideShare.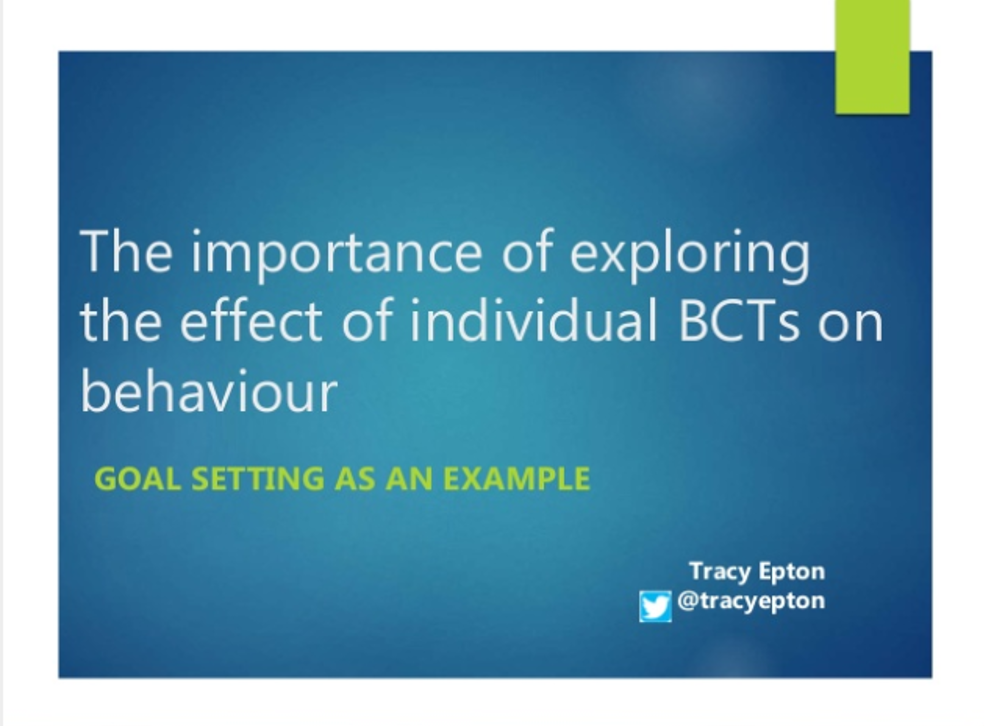 14th May 2018
Prof Chris Armitage and the ACORN team have made a short animation about their study. You can watch this on the MCHP YouTube channel.

30th January 2018
By Dr Elaine Cameron
One of the best things about being part of the Manchester Centre for Health Psychology, in my opinion, is the ethos of knowledge sharing, supported development, collegiality, and general encouragement within the centre. This willingness to support each other's efforts is demonstrated daily in informal chats in university corridors and staff kitchens, and quick-query emails between colleagues.
However, we also actively nurture this ethos through various groups and activities, including the MCHP research discussion group. The group meets monthly and provides MCHP researchers, from PhD students to Professors, an opportunity to share ideas, ask for feedback on research outputs, seek advice and support, discuss new theories and methodologies, deliberate over problems, and debate the challenges of life in academia. More than a journal club or research team meeting, the group offers dedicated time and a relaxed forum where people can speak in depth and in confidence about the issues that matter to them.
Over the past three years the discussion group has slowly grown to 20 core members from across the various outposts of Health Psychology research at the University, who take it in turns to lead a discussion on any topic of their choice. Subjects range from the specific problems of a particular project to broad overarching challenges for university researchers.
Past topics have included discussions of diverse methodologies such as natural experiments and ecological momentary assessment; how to find capacity for preliminary work feeding into grant applications; developing research impact strategies; work-life balance and how we can apply learning from Health Psychology to our own working lives for better wellbeing; the Research Excellence Framework and what constitutes a 'four star' paper; improving patient and public involvement approaches; tips for managing academic writing; career development, the Concordat for researchers and applying for research fellowships; conducting applied health research in the current financial and political climate in the UK; and how to manage public responses to research findings and social media conversations.
The research discussion group is just one of the many activities taking place at Manchester Centre for Health Psychology that make it a thriving research centre and a great place to work. To learn more about what else we get up to, see our events page and our 2017 blog archive reporting all the great public engagement work we did last year.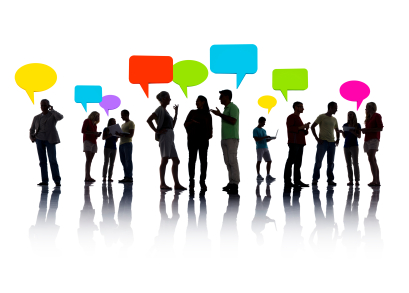 10th January 2018
By Laura Howells
Health psychology practitioners often find themselves working in a variety of different settings. Working in multidisciplinary teams is essential in health care and so it is wonderful to see health psychology filtering into all kinds of settings to add our skill set to existing practice. However, this can also mean we are isolated from other Health Psychologists. One of the problems this can create is limited opportunity to practice skills and share learning with our peers.
Realizing there were multiple Health Psychologists and trainees in and around Manchester also feeling they had limited opportunities to connect with other health psychologists, some of our founding members got in touch with each other and formed a network of practitioners hosted by Manchester Centre for Health Psychology. I asked Eleanor Bull, group co-ordinator, about why the group first came about:
"Moving from a strong network of practitioner health psychologists in Scotland, I was keen to connect with stage 2 health psychologists and trainees in my new home of Manchester. After Jacqueline and Anna got in touch, we held our first skills practice group meeting in April and now have nine members based in various health settings across the North West. Whether we're practicing our patient formulation skills or discussing a new policy development, we always come away each month feeling inspired, supported and with plenty of ideas to try."
(Eleanor Bull, Health Psychologist and Research Associate in Behaviour Change)

How has the group helped our current members?
I started my training as a Health Psychologist (known by those in the field as "stage 2") because I wanted be able to work therapeutically with people managing long-term conditions on a face to face basis. But a question that I kept asking myself time and time again (and still do!) is, will I really have enough experience to practice as a Health Psychologist by the end of it? For me, this group is my chance to broaden my knowledge and skills by learning from others, as well as develop my confidence as a practitioner by role-playing clinical scenarios. I have also met a whole bunch of lovely and supportive people.
I asked the other members of our group to share with me how the sessions have been helping them, and it was clear that the many benefits I have experienced myself have been experienced by other members. What I think is particularly striking is how the same benefits are shared by those new to practicing and those who have a wealth of experience - testament to the idea that we never stop learning and growing as practitioners. Members have found it helpful to meet with others to learn from and share experiences, gain confidence, feel less isolated, practice techniques and skills, get advice on complex clinical cases, have a platform to share ideas, discuss current issues and debates… Phew! It is no wonder we always have a jam-packed agenda every month!
What do members say about the group?
"This peer-led Health Psychology skills group not only provides me with a safe, supportive and friendly environment to practice my practitioner skills but it also enables me to discuss and gather ideas on some of the complex clinical cases and consider alternative assessment and formulation methods. As a group we also discuss the latest developments in health psychology practice, including scoping for opportunities where health psychology may enhance practice in other disciplines, and provide feedback to the group on any courses that we have attended."
(Dr Neesha Patel, Practitioner Health Psychologist and Honorary Research Associate)
"This group is essential to my learning and development and I am extremely grateful for the opportunities this group provides including sharing experiences, reinforcing good practice, emphasising core skills of Health Psychologists, debating Health Psychology progression and development, peer support, coaching and mentoring. This group provides support that is not available elsewhere for Health Psychologists/Trainees in the North West."
(Dr Anna Chisholm, Trainee Health Psychologist and Lecturer in Psychology)
"As my PhD is based outside of psychology and being a trainee on the independent route I don't often see others working within the health psychology field. Meeting with other trainee and qualified health psychologists allows me to keep in touch with health psychology, share my experiences and learn from peers. The group also allows us to practice and develop skills relevant to health psychology practice in a safe environment and receive peer feedback and ideas for development."
(Daisy Bradbury, PhD student and Trainee Health Psychologist)
"I attend this group as an opportunity to meet with local health psychology colleagues on a regular basis, as a means of sharing knowledge and ideas and practicing and developing skills relevant to improving my practice as a health psychologist in a supportive and safe environment."
(Holly Martin-Smith, Health Psychologist)
"These meetings are a great opportunity for me to practise my motivational interviewing and practitioner skills with peers who provide supportive and constructive feedback. I enjoy observing the different approaches taken by each member and feel like I am learning a lot from my peers whilst also increasing my confidence to deliver behaviour change support. As a trainee on the independent route, it is easy to feel isolated but the members of this group provide great support and the opportunity to share experiences and discuss topical issues."
(Jacqueline Lavallée, Trainee Health Psychologist & Research Associate)
"I recently started attending the Health Psychology practice group after training in Motivational Interviewing and considering how I might learn more about Health Psychology practice and supervision alongside my research role. I find the group really useful for learning from practitioners and trainees who have lots of experience working with patients and service users, and for discussing wider professional issues. Observing and participating in role play to practice therapeutic skills is an especially valuable aspect of the group."
(Dr Elaine Cameron, Research Associate & Health Psychologist)
"As my current professional role is grounded in research, I rarely have the opportunity to practise practitioner skills and therapeutic approaches necessary for development as a trainee Health Psychologist. Through these meetings, I have benefitted from being able to role play different therapeutic techniques amongst peers, and have received support and feedback on my methods. As a result, I have grown in confidence when delivering interventions for service users, as part of my doctoral coursework."
(Stephanie Dugdale, Trainee Health Psychologist & Research Associate at Breaking Free Group)
Interested in joining our group?
We meet on the first Tuesday of each month 5-7pm at the Manchester Centre for Health Psychology. You need to be a stage 2 trainee or a qualified Health Psychologist interested in building on your skills as a practitioner.
Please contact Eleanor Bull for more information: eleanor.bull@manchester.ac.uk
By Laura Howells, Trainee Health Psychologist and PhD student (Centre of Evidence Based Dermatology, University of Nottingham)