Student profiles
What our students say...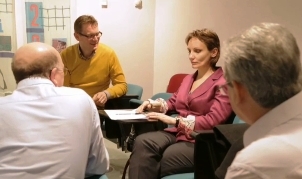 We asked a number of our students what they think about our postgraduate programmes in Occupational Medicine and Occupational Hygiene.
Ghada Ahmed - PG Diploma in Occupational Hygiene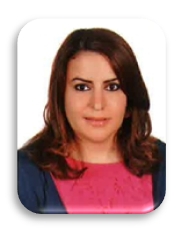 I work as a Medical Benefits Administrator and Industrial Hygiene Intern for BP (Egypt). I joined the Occupational Hygiene programme in 2013 and it was an exciting experience. The University of Manchester's material is so valuable. In addition to covering risk evaluation and hazard control, it contains information on other areas like designing health policies and Occupational Health legislation, which is very useful for many OH jobs. The videos in the interactive material took me to different work environments where I watched various industrial processes, different types of hazards and controls. Students stayed connected to each other through the discussion forums, the online tutorials and the seminars, which was a very good opportunity for sharing different job experiences.
Dr Rae Chang - MSc in Occupational Medicine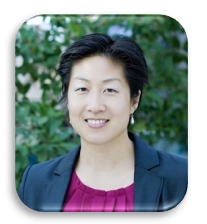 Winner of the 2012 Philip Wilson Prize
For several years, I worked in Dubai for Emirates as a GP and aeromedical examiner, having been lured from the Royal Australian Air Force by the promise of exotic and comfortable travel. I commenced the MSc in Occupational Medicine programme at the University of Manchester in 2010, as it could be completed through distance learning yet provided the opportunity to meet other students from the UK and overseas during residential sessions.
The high quality of teaching enabled me to obtain the Faculty DOccMed and opened many doors; I was offered my current job in aviation and occupational medicine at NATS and moved to the UK to start specialty training in 2012. In the same year I was appointed trainee representative for the Faculty, which has provided a fascinating insight into the challenges facing our specialty. My dissertation assessed the understanding of air traffic controllers with respect to medication use during safety-critical work, and I had the honour of presenting this work to an august audience at the 2014 Lane Symposium.
I am enormously grateful to the teaching and support staff of COEH. They have been there to support me through personal triumphs and setbacks, and they do the same for many students.
Dr Sheetal Chavda - MSc in Occupational Medicine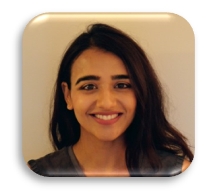 Winner of the 2015 Dorothy and David Lindars Prize
I completed my MSc in Occupational Medicine through University of Manchester in 2014 with a distinction. I found the course extremely useful as it gave me the opportunity to gain knowledge whilst training to be a Consultant in Occupational Medicine. The tutors and lecturers on the course are experts in this field with years of experience and, therefore, it truly felt like I was learning from the best. During my dissertation year, I learnt about the principles of research and received guidance from the University which I will be able to use throughout my career. I would thoroughly recommend this course for any doctor who would like to develop and advance their learning in Occupational Medicine.
Dr Ana-Maria Chiorean - MSc in Occupational Medicine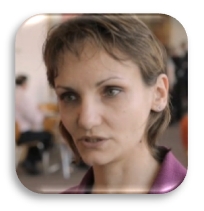 I work as a Medical Advisor and Lead Auditor for a private company, and conduct medical assessments for people with industrial injuries.
Some of my colleagues had completed the course at the University of Manchester and their feedback was positive, so I decided to do the course myself. I thought that doing the course would give me a broad view of what occupational medicine means and also help me to improve how to assess people with different medical problems in the workplace. With a blended learning course you have a lot of flexibility, because you don't have to attend in person on a regular basis but you are still in touch with your tutor and fellow students via email and online tutorials. I can study in my own time and at my own pace.
I have found the course very rewarding and worth the effort. I have since changed my approach when conducting disability assessments.
Dr Sanjay Massey - MSc in Occupational Medicine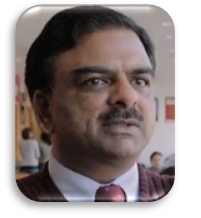 Winner of the 2016 Dorothy and David Lindars Prize
I am the medical team lead for Dubai Petroleum, which is the Dubai government's upstream oil and gas company. I have a fair amount of knowledge in the oil and gas sector, but I wanted to extend my knowledge to other sectors and other parts of the world.
The course came recommended to me and I would definitely recommend it to other people – it has a wide breadth but also has a great depth. The tutors are very good, there is a lot of discussion during the tutorials and you meet a lot of people from different industries and various parts of the world, who have different ideas of how things are done.
With distance education you can be with your family and on the job but also, as you learn new things, you can incorporate them into your practice on daily basis. Every day on the course you are learning something new, which is improving how you work.
Dr David Miedinger - Advanced Diploma in Occupational Medicine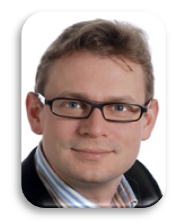 I am based in Switzerland, working as a physician, mainly in occupational health and health surveillance. I was looking for a course where I could have structured training on occupational medicine and also some insight into occupational hygiene. I also wanted to do this course in an international atmosphere.
One of the strongest advantages of this course is that you have interaction with people from all over the world - not just the UK and Europe. There are people working in remote areas or in completely different fields and you can learn from their experiences and practices.
The advantage of doing distance education is that I can work and learn while travelling and also apply what I have learned into my everyday practice.
Emma Thomson - MSc in Occupational Hygiene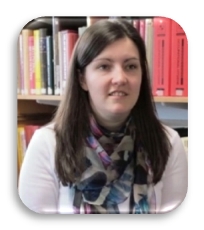 Winner of the 2014 BOHS Book Prize
I currently work as an Industrial Hygiene Advisor for a large oil company. I am based in the UK but have had the opportunity to work all over the world in occupational hygiene.
I did the MSc in Occupational Hygiene here at Manchester because I wanted to have an academic qualification in occupational hygiene, rather than just the professional qualifications I got through the British Occupational Hygiene Society modules.
The subjects that I found the most interesting were things like the thermal environment. Working in the UK, I didn't really think that much about the thermal environment because it's fairly temperate, so the course gave me a much deeper understanding of the subjects where I hadn't got much background.
I would recommend this course because I think it gives you a much deeper knowledge of the subjects that we only really touch the surface of in our industry. It made me better at my day job because it also gave me a better understanding of the subjects I do work with. For instance, I not only know how to measure for benzene, I know why, I know the background and I know how the methods were developed.
The main advantage of doing the course by distance learning is that you can maintain a career and not have to take a study break whilst getting a great qualification.