News archive
2017
Professor Raymond Agius retires
September 2017
This month colleagues and friends bid a fond farewell to Professor Raymond Agius who has led the COEH for 17 years.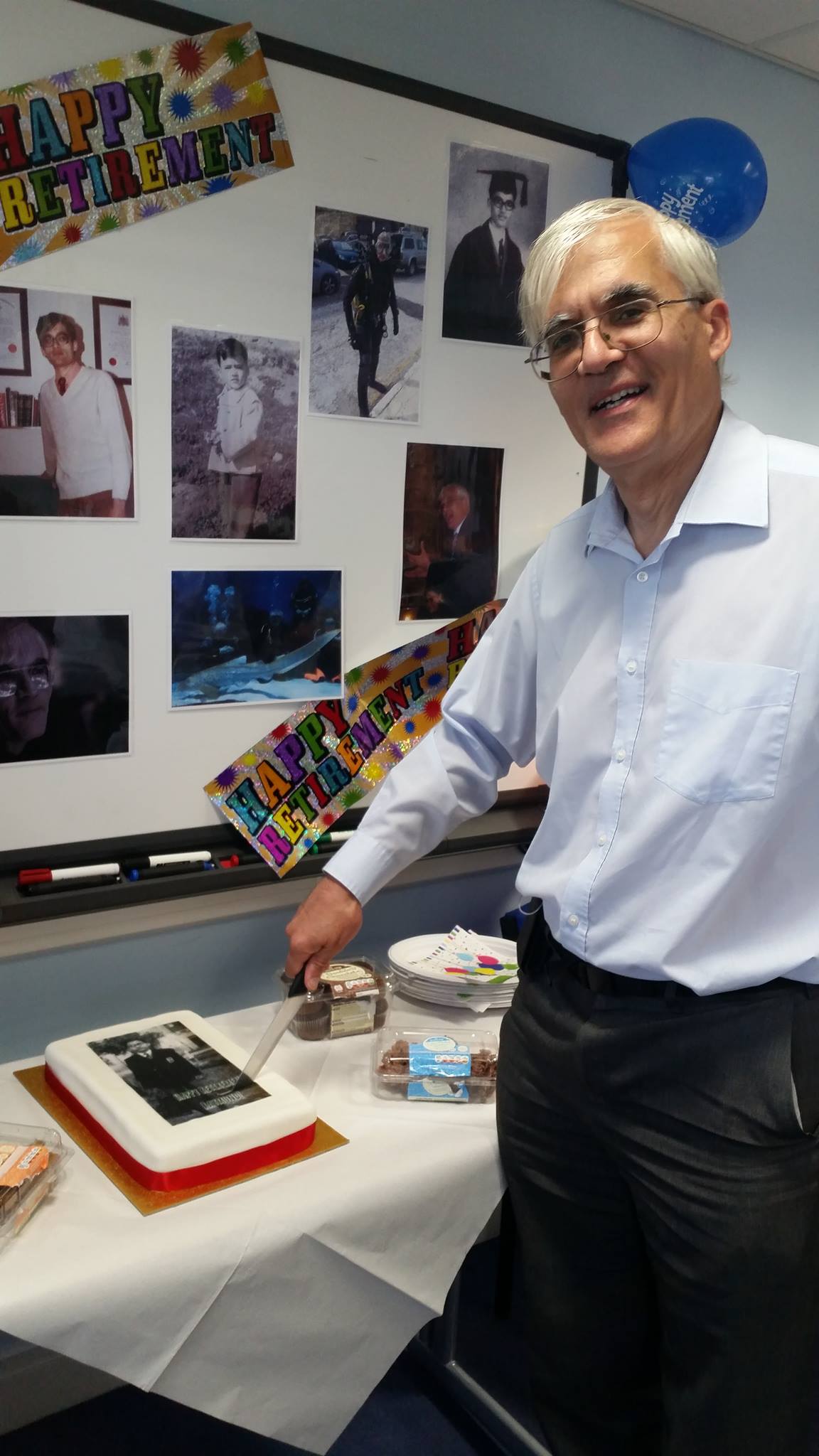 Raymond is currently taking a well-deserved break but will continue as Emeritus professor, so will still be involved in teaching and other academic activities. He will also be delivering this year's Lane Lecture on the 9th November, "From patients to prevention - a journey through occupational and environmental medicine".
We also officially welcomed Professor Martie Van Tongeren, who has taken on the role of Professor in Occupational and Environmental Health in Raymond's place.
COEH MSc graduate has paper published
July 2017
We are pleased to report publication success for one of our 2017 graduates, Dr Anli Zhou, whose work was undertaken in conjunction with academic and research staff from COEH:
2016
COEH MSc graduate has paper published
December 2016
We are pleased to report publication success for one of our recent graduates, Dr Sheetal Chavda, whose research relates to work undertaken for her University of Manchester MSc award:
Dr Chavda was the 2015 winner of the Dorothy and David Lindars Prize, awarded to to the student achieving the highest mark in the MSc dissertation.
Launch of new Occupational Medicine Continuous Learning (CPD subscription scheme)
July 2016
Some months ago, Dr Dil Sen submitted a proposal to the Faculty of Medical and Human Sciences' CPD Development project team to request the resource to assist in the development of a COEH 'Subscription scheme' that will allow our alumni to access up-to-date online materials for a set annual subscription fee. This scheme will make it easy for alumni to ensure their practice remains up-to-date and give the means to meet appraisal and revalidation requirements. We are very pleased to announce that this new subscription scheme is now live.
2015
COEH MSc graduates have papers published
December 2015
We are pleased to report publication success for 2 graduates of our MSc in Occupational Medicine: Dr Rachel Sharp and Dr Marcus Wong:
COEH staff attend Modernet meeting in Lodi
September 2015
Staff from COEH recently attended a Modernet (Monitoring Occupational Diseases and tracing New and Emerging Risks in a NETwork) meeting in Lodi, Milan: MODERNET 2.0: What is new in identifying work-related ill health? Attendees presented on various subjects including 'Isocyanate monitoring in motor vehicle repair' and 'Psychosocial factors associated with work-related mental ill-health affecting different socio-economic workforce groups'.
COEH staff present at MaDLeN event
May 2015
Staff from COEH recently presented a poster at the MaDLeN event, Creating distance learning to meet the needs of industry. MaDLeN (The Manchester Distance Learning Network) brings together distance learning practitioners in a virtual community of practice and is also connected to the wider UK and international distance learning community through literature, conferences and workshops.
The poster, Facilitating student reflection through peer benchmarking in the online teaching of occupational medicine and hygiene discussed the challenge of encouraging reflection amongst distance learning students and presented the recent development in COEH of online reflective exercises for both the occupational hygiene and medicine programmes, utilising peer benchmarking as part of the feedback process.
Publication success for COEH Research Fellow
February 2015
A new study using research data from the THOR scheme has revealed that the incidence of dermatitis has increased 4.5 times in health care workers following increased hand hygiene as a result of a drive to reduce infections such as MRSA.
The COEH's Dr Jill Stocks, who led the research, said,"Campaigns to reduce these infections have been very successful and many lives have been saved. However, we need to do all we can to prevent skin irritation among these frontline workers."
The paper, The impact of national level interventions to improve hygiene on the incidence of irritant contact dermatitis in healthcare workers: changes in incidence from 1996-2012 and interrupted times series analysis, was published in the British Journal of Dermatology.
2013
COEH MSc graduates have papers published
May 2013
We are pleased to report publication success for 2 recent graduates of our MSc in Occupational Medicine: Dr Fiona Hancock and Dr Tiny Masupe.
Fiona's paper appeared in the May 2013 edition of Occupational Medicine:
Tiny's paper appeared in the January 2013 edition of Occupational Medicine:
2012
COEH study makes the news
June 2012
Research led by COEH's Dr Andrew Povey regarding the impact of unhealthy lifestyles on sperm quality has recently been published, with the conclusions leading to considerable interest in the media. Dr Povey's team found that many common lifestyle choices make little difference to male fertility, which would seem to contradict current guidelines from the National Institute for Clinical Excellence. The study, "Modifiable and non-modifiable risk factors for poor semen quality: a case-referent study", was published in the journal Human Reproduction this month.
2011
2010
COEH MSc graduate wins poster prize
June 2010
We are delighted to extend our congratulations to a former MSc student, Benita McCarthy, who won a poster prize at the Society of Occupational Medicine's Annual Scientific Meeting (SOM ASM) in June 2010 for her MSc work on: "Determination of a period prevalence rate of blood and body fluid exposures in NHS general dental practitioners":
Benita is an SpR in Occupational Medicine at the Belfast Health and Social Care Trust and completed her MSc with us in 2008.
2009
MBE for Honorary Lecturer
January 2009
Mrs Diana Kloss, Honorary Senior Lecturer in COEH, has been awarded the Member of the British Empire (MBE) in the New Year Honours List 2009. Mrs Kloss, who is a Barrister and Honorary Fellow of the FOM, has been honoured for her services to Occupational Health. She is the author of 'Occupational Health Law': an essential and comprehensive reference source for OH professionals.
We extend our congratulations to Mrs Kloss for her achievement.
2008
COEH MSc students have papers published
December 2008
We are pleased to report a publication success for Dr Sam Philips, who was one of our MSc students in Occupational Medicine. Sam's MSc (and paper) was written in conjunction with Dr Dil Sen and Dr Roseanne McNamee and is in the December 2008 edition of Occupational Medicine. It is entitled:
Risk factors for work-related stress and health in head teachers
Phillips SJ, Sen D, McNamee R
Occupational Medicine 2008;58:584-586
2005