Lane Lecture 2018
The eponymous Lane Lecture and Symposium is an annual event, held by COEH in honour of this remarkable man.
The Lane Lecture 2018 was given this year by Professor John Cherrie with the title of the lecture "The exposome and work".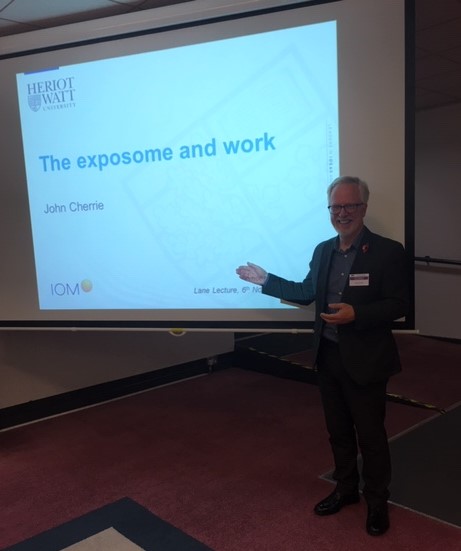 Professor Cherrie has kindly provided us with a copy of his slides which accompanied his talk.
The exposome and work - Professor Cherrie PDF
There were also talks from Dr Suzanne Verstappen, Dr Sheena Johnson and Professor Tarani Chandola about their research, demonstrating some of the research in health and work within UoM and TAI. They have also been kind enough to supply us with copies of their slides.
We would like to thank all our speakers and attendees for making this once again a very successful event.
The new date for Lane Lecture 2019 will be circulated in the near future.
Regards
Professor Martie van Tongeren