Our research
We aim to combine academic rigour and practical relevance in our work, and to bridge the domains of research, theory, policy and practice. We have particular strengths in our work on:
drug utilisation studies;
evidence synthesis and health technology assessment;
pharmacoepidemiology using large electronic health record datasets (including CPRD) and disease registers;
identification and prevention of adverse drug events;
improving the appropriateness of prescribing, administration and adherence to medication.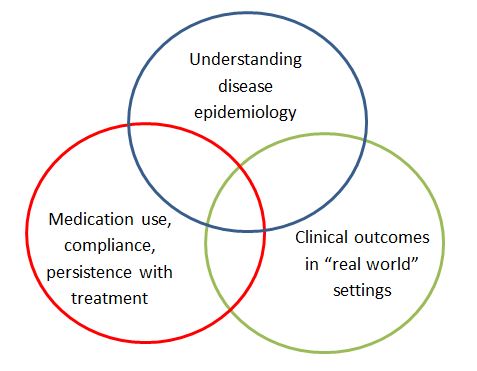 We have developed a large and growing research portfolio since 2004. Our research funding comes from a range of sources including national/government agencies (such as the Department of Health), the National Institute for Health Research (NIHR), research charities (including MRC, Cancer Research UK and Diabetes UK), professional organisations (such as the Royal Pharmaceutical Society and UK General Medical Council) and the pharmaceutical industry.
Our team come from a wide range of backgrounds and expertise in pharmacy, biostatistics, psychology, epidemiology and health economics. Several members of our staff have worked or continue to work in senior roles in the health service, and others are on secondment from academic appointments at other international universities.
Further information