Centre for
Pharmacoepidemiology
and Drug Safety (CPDS)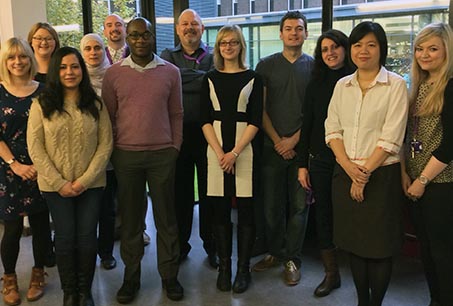 The Centre for Pharmacoepidemiology and Drug Safety (CPDS) was established in 2004, and undertakes high quality research in pharmacoepidemiogy and improving safety in medicines use. Particular research interests include the comparative safety and effectiveness of pharmaceuticals and biotechnology products, drug policy and risk management programme evaluation, and epidemiological methods using electronic healthcare databases.
Our team have many years' experience of working with large electronic healthcare databases in the UK, particularly the Clinical Practice Research Datalink (CPRD website) to inform policy decisions on health interventions and the delivery and organisation of health care. We are a leading research centre in this field, and currently lead the major programme of work on medication safety in the NIHR Greater Manchester Primary Care Patient Safety Translational Research Centre.
Our research
Current research interests include:
adverse drug events and medication errors;
cohort and case control observational studies;
discrete choice experiments and best-worst scaling;
disease epidemiology;
drug utilisation studies;
randomised controlled trials and meta-analysis;
safety culture and safety management systems;
validation of studies from primary care databases.
News
Sorry, the RSS feed is currently unavailable.