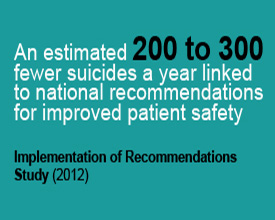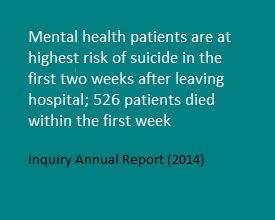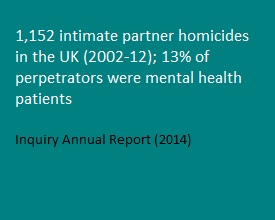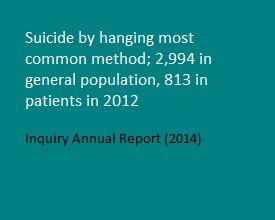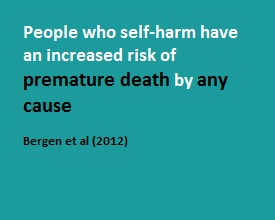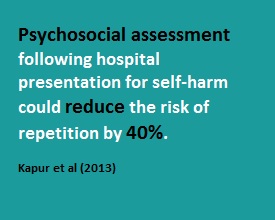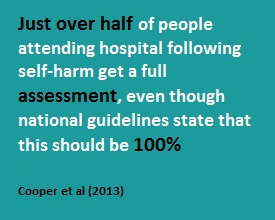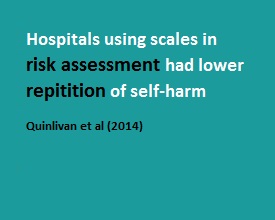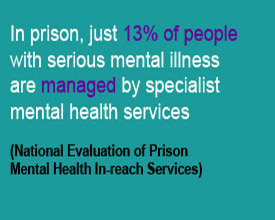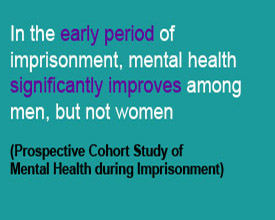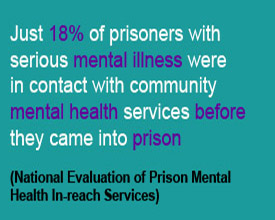 About us
The Centre for Mental Health and Safety (formerly Centre for Mental Health and Risk) are an internationally recognised research centre that has had a major influence on UK policy and practice since 1996. Today it continues to deliver fresh insights that enable health professionals, service providers, policy-makers, patients, offenders and their families to explore opportunities to:
improve safety and reduce risk
prevent suicide and self-harm
combat the stigma of mental illness
Leading our research
The Centre's research is led by senior academics and clinicians with a worldwide reputation for pioneering improvements in understanding and professional practice.
Get in touch
'Like' us on Facebook to get our latest research findings
Latest news and announcements
14th May: Professor Nav Kapur will give a presentation on ''What's new in suicide prevention research?" at the University of Manchester's Division of Psychology and Mental Health research seminar.
4th April: Professor Appleby will be speaking at the monthly East London NHS Foundation Trust's academic meeting on suicide prevention at St Bartholomew's Hospital.
***8th February, NEW Inquiry report on safer care for patients with personality disorder published ***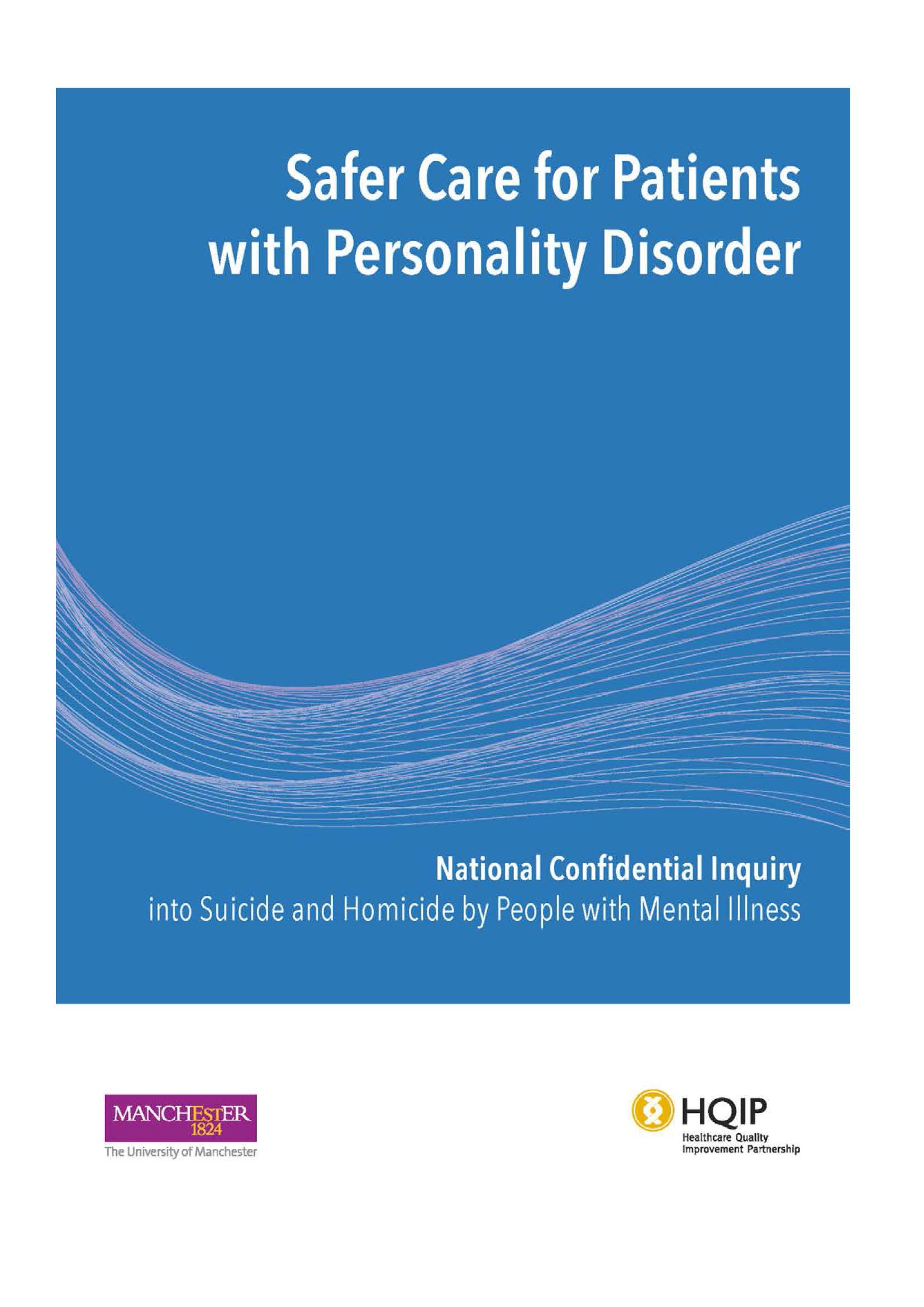 We carried out a detailed mixed-methods investigation into the care of patients with personality disorder who died by suicide or were convicted of homicide. We identified 154 patients with personality disorder who died by suicide (in 2013) and 41 who were convicted of a homicide (between 2010 and2013) using data from our large, national database. We collected information from medical records and Serious Incident reports on 87% of the patients identified, and also asked staff and patients to share their experiences of services via an online survey and focus groups. Our findings highlight that patients with personality disorder who died by suicide or committed homicide were not receiving care consistent with NICE guidance, and there is a need for a more comprehensive examination of services for personality disorder, taking into account the safety concerns highlighted in this report.
For a full copy of the report click here
For a copy of the infographics sheet with key messages click here
For an infographics video of the key findings and messages click on the following links: infographics key findings infographics key messages
To watch videos of Professor Louis Appleby presenting the key findings and recommendations, click on the following links: key findings key messages
8th February Professor Nav Kapur will be hosting a seminar 'Safer mental health care: preventing suicide in clinical services' at Anthony Mann Seminar Room, David Goldberg Centre, Denmark Hill Campus. For more information click here
1st February: ***New Inquiry paper published*** Baird, A., Shaw, J., Hunt, IM., Kapur, N., Appleby, L. & Webb, R. (2018).National study comparing the characteristics of patients diagnosed with schizophrenia who committed homicide vs. those who died by suicide. Journal of Forensic Psychiatry and Psychology. Publication link: click here
31st January: Professor Appleby will be presenting 'Reflections on the national strategy' at the National Suicide Prevention Alliance's Annual Conference at the Kia Oval, London. For more details click here
31st January: Professor Nav Kapur will be presenting at the All Party Parliamentary Group on Suicide and Self-Harm Prevention, London
5th January 2018:
*** Updated version of our toolkit 'Safer Services: A Toolkit for Specialist Mental Health Services and Primary Care' ***
Our toolkit presents quality and safety statements about clinical and organisational aspects of care, based on 20 years of research into patient safety. The toolkit is intended to be used as a basis for self-assessment by specialist mental health care providers. This version has been updated to include evidence from our most recent data, and new statements about working with carers.
To download the toolkit click here
***NEW INQUIRY REPORT***
10th October 2017
For a cop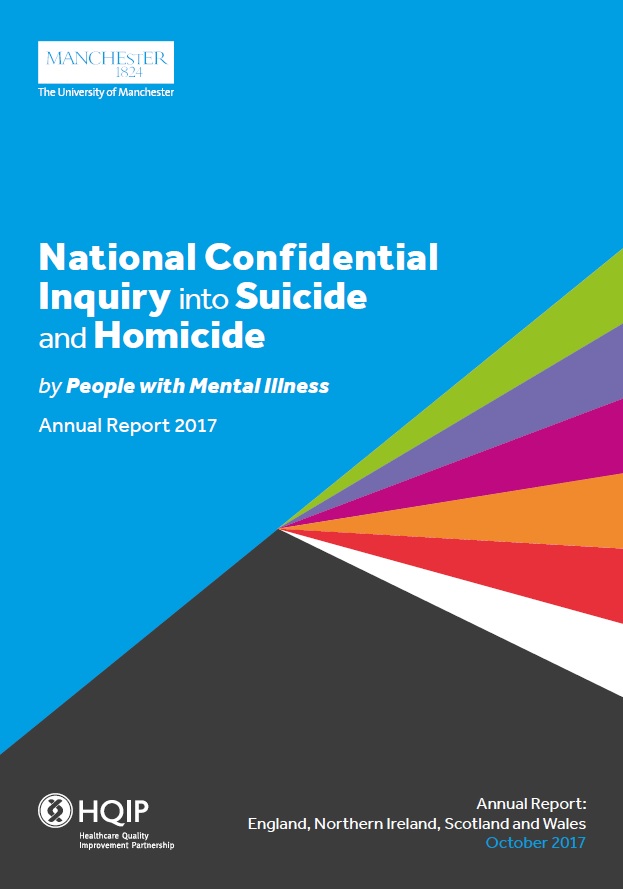 y of the report click here

For a copy of the executive summary click here (pdf, 231kb)

For a copy of our infographics sheet for key messages click here (pdf, 717kb)

For a copy of our service user information sheet click here (pdf, 191kb)
For a copy of the report presentation slides click here (ppt, 3.16mb)
To watch videos of Professor Louis Appleby presenting the key findings and recommendations click here
NIHR Programme Grant Project launches a national clinician survey on mental capacity, advance decisions, and suicidal behaviour. For more information, click here