News
Outreach success!
One of the ReACH team members, Henna Lemetyinen, delivered a mental health awareness workshop to a class of Year 8 students in Whalley Range High School on 6th July 2017. Henna designed and delivered the workshop with Stacey Mcknight, Lecturer in Psychology. The aim of the workshop was to raise awareness about the most common mental health difficulties experienced by young people. The workshop also brought research into the class room by engaging the students to design their own mental health research projects! 91% of the students said they considered the workshop either 'very enjoyable' or 'quite enjoyable'. A majority (82%) said they learned something new.
If you work in a school and would like a mental health awareness session delivered to your students, please contact the ReACH team.
We are recruiting participants NOW!
1. Do you hear voices that other people can't hear? Do you identify yourself as of Black African or Caribbean background*?
Exploring experiences and distress in African and Caribbean clinical and non-clinical voice-hearers: a mixed methods study
Hearing voices isn't always a sign of mental health difficulties. In fact, voice hearing can be a meaningful and helpful part of everyday life for some people.
We are looking for people who would like to take part in a research study, sponsored by the University of Manchester, to try and increase our undertsanding of voice hearing within this group of people. Participants will receive £7 for their time.
*This includes people who regard themselves as 'Black British' or of 'Mixed' heritage who have at least one African or Caribbean parent or grandparent.
If you live in the Greater Manchester or Liverpool area and are interested in finding out more, please contact the researchers via email (hearingvoices@manchester.ac.uk).
Please find the study advertisement by following this link.
2. Would you like to help test and evaluate a new learning resource to improve knowledge of schizophrenia in African-Caribbean families (CaSPER study)?
We are inviting you to take part in the study if you are...
16-years-old or older
Relative or carer of someone of African-Caribbean heritage* who has been diagnosed with schizophrenia (*including 'Black British' or 'Mixed' heritage)
OR
Community member of African-Caribbean heritage
Please find our study advertisement by following this link.
If you would like to find out more, please contact Dr Dawn Edge or Dr Henna Lemetyinen
If you choose to take part, the information you share will be confidential and anonymised so that it will not be possible to identify you from anything you tell us.
Young Lived Experience Advisor BME for Time To Change Campaign
Time to Change Campaign in the North-West is looking for a young (19-25-years-old) Lived Experience Advisor from a local BME community to 'reflect the experiences of Black & Minority Ethnic communities'.
If you are interested, please find out more on their website. The deadline for applications is Friday 23rd December.
CaFI Newsletters
Recent Media Coverage
Articles featuring Dr Dawn Edges recent visit to Jamaica and Barbados 'Lessons to be learned from Caribbean treatment of mental health' (April, 2015)
Dr Dawn Edge is interviewed about CaFI and CASPER research on Peace FM!
http://searchengine365media.com/home/2015/09/10/guests-dr-dawn-edge-cafi-and-mike-bisson-manchester-carnival/
Dr Dawn Edge is interviewed on 'Morning Barbados' TV:
Dr Dawn Edge is interviewed on BBC Radio Manchester (48:00 minutes):
http://www.bbc.co.uk/programmes/p03jqqcn
We have recruited six therapists to deliver the CaFI therapy:
Here is a look at our CaFI therapists who attended the cultural competency training day delivered by Just Psychology (Feb 27, 2015)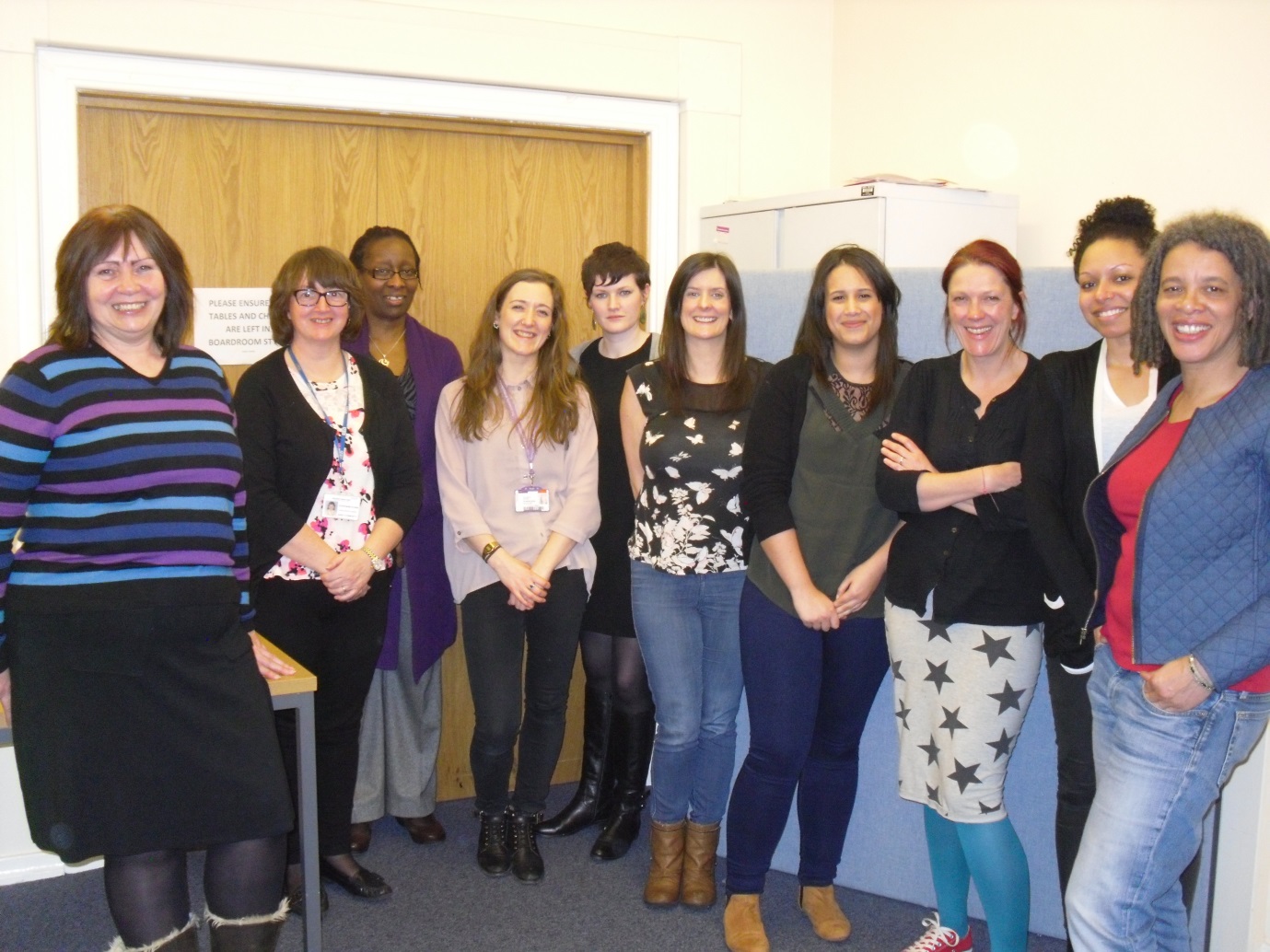 Barbados News Article
Dr Dawn Edge featured in Barbados Loop News, whilst undertaking research 'Exploring Mental Health and Resilience in African Caribbean Communities' (Feb 27, 2015)
http://loopnewsbarbados.com/2015/02/27/positive-strides-in-addressing-mental-health-issues/
Press Release Nubian Times
'Research study: Mental healthcare for African Caribbean people' (Dec 9, 2014)
http://thenubiantimes.com/research-study-mental-healthcare-for-african-caribbean-people/
Researcher blogs
Dr John Baker, Senior Lecturer in the School of Nursing, Midwifery and Social Work, The University of Manchester, discusses how Black patients' first contact with mental health services is more likely to be coercive
Dr Dawn Edge, Senior Lecturer, School of Psychological Sciences, The University of Manchester, discusses the changes that need to happen for the way that African Caribbean people come into contact with mental health services
CaFI Study Taking Part in MRC START
The CaFI study has now signed up to MRC START in mental health; a National Institute for Health Research (NIHR) funded study led by Adwoa Hughes-Morley, Doctoral Research Fellow, that aims to enhance recruitment into mental health trials.
A BIG thanks to the wonderful CaFI Research Advisory Group, who took part in the START workshop (Oct 28, 2014) to develop a PPI flyer for enhancing recruitment into the CaFI feasibility trial.
Health Service Research Network (HSRN) Symposium
The CaFI team were invited to deliver a presentation at the HSRN Symposium 2014 in Nottingham (Jun 19-20). Research Advisory Group member, Yvonne Thomas, delivered a 'conversational piece' with Dr Dawn Edge, reflecting on her experience as a Service User Consultant for the CaFI study.
National award for 'outstanding service user involvement'
The CaFI team have received the National Institute for Health Research (NIHR) Mental Health Research Network 2014 award for 'outstanding service user involvement'. This was awarded to Dr Dawn Edge at the MHRN National Scientific Meeting 2014 in Liverpool (Mar 5-7). See press release on the Manchester Mental Health and Social Care Trust website. The CaFI team presented a poster at the MHRN conference.