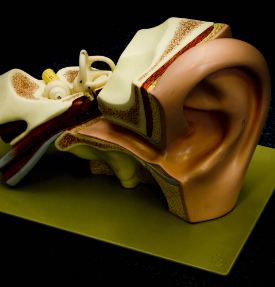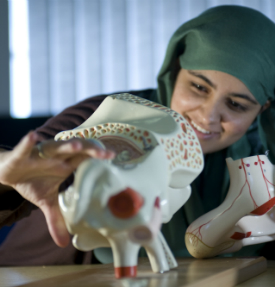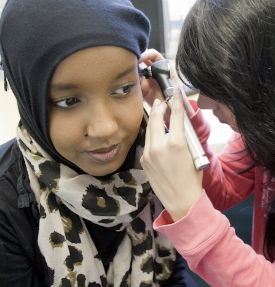 ManCAD
ManCAD is a world leader in
Innovative research that translates basic underpinning research into direct benefit to people who have a hearing dysfunction
Research that underpins and delivers improved services in health care and education for adults and children with a hearing loss.
Survey for Audiologists - Changes in Audiology Practice
Manchester Centre for Audiology and Deafness (ManCAD) is looking into changes in audiology practice that have come about due to COVID-19 restrictions. We would very much like to hear how you have been managing your patients over the last few weeks.
If you are willing to share your experiences would you please fill in the survey at this link:
It will take no more than 10 minutes complete.
Thank you for your help, we appreciate the time you put into this.
Research
The Manchester Center for Audiology and Deafness (ManCAD) has an internationally recognised multi-million pound hearing research programme. We receive research funding from the Department of Health, UK research councils, industrial partners and charities. In 2008, Deafness Research UK designated our group as a Centre of Excellence for research that leads to benefit for people with a hearing impairment.
We have a multidisciplinary research team which includes expertise in psychophysics, electrophysiology, neuro-imaging, signal processing, medicine, cognitive psychology and genetics. The group also has collaborative links across the university with Schools of Engineering, Social Sciences, and Medicine.
Our research underpins, and is informed by, our leading role in audiology education and audiological service delivery in the UK. Our group is currently the lead group in the UK for research that leads to improved services for hearing impaired people. Examples of this include development and implementation of universal newborn hearing screening and the modernisation of hearing aid services in the NHS. This is a unique and valuable aspect of our work, as the resultant connections and access to services position us for effective clinical and translational research.
Please follow these links to find out more about our research.
Study volunteers
Our research involves volunteers of all ages, from newborn infants and their families, to elderly people, with and without a hearing problem. If you are interested in participating, see: Audiology study volunteers to find out more (no skills or experience necessary).
Podcast & Online Journal Club
ManCAD, in collaboration with BAA has launched a podcast series and a monthly online journal club. All upcoming topics will be issues pertinent to the practice of audiology under the current restrictions. We want these activities to bridge the divide between clinical practice and the research. These informal activities are open to anyone who is interested. Follow these links to find out more about each. Podcast series Monthly online journal club. Questions? Send them to gabrielle.saunders@manchester.ac.uk